There are so many reasons to love the revitalized Stanley A. Milner Library. After patiently waiting three years, we opened our doors to the public on Thursday, Sept. 17 at noon with a few lucky customers attending the grand opening ceremony. Everyone who has stepped through the doors has been blown away by the inspiring and beautiful space. We asked our EPL staff what they were most excited to see in the new space awhile back. Now, we're sharing our top ten reasons we love the Stanley A. Milner Library.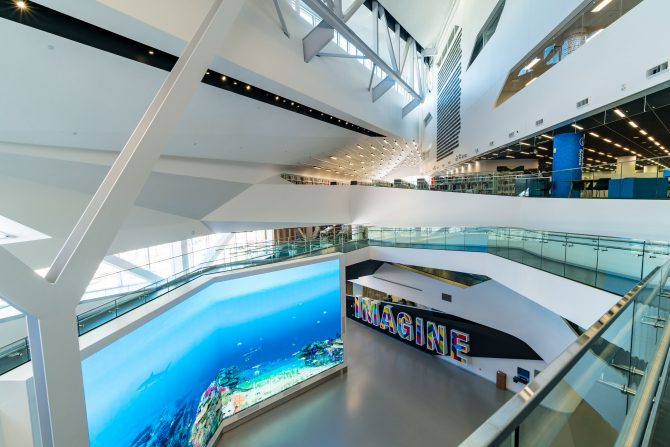 1. The Wall!
"I'm excited for the new interactive wall!" — Cassey Stewart, Community Librarian at the Londonderry Branch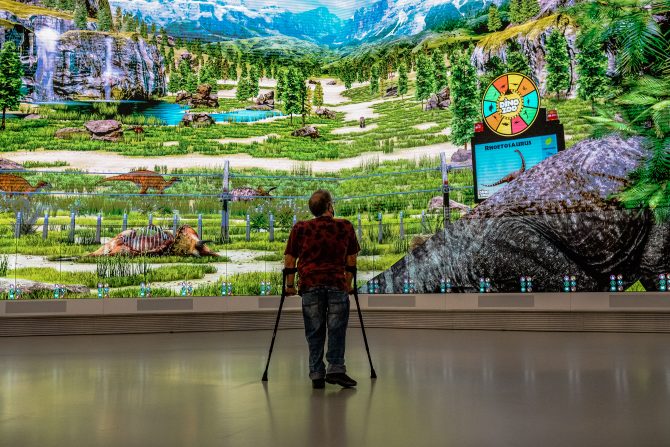 The Wall is one of the first things you see when you walk into the Milner Library. This two-storey tall and 40 feet wide digital installation is designed to inspire the imagination. It's unique touch-interactive screens make it a must-see immersive experience as you could be transported to the pre-historic age and walk beside life-sized dinosaur or journey to the bottom of the sea and explore the Great Barrier Reef! 
2. Shelley Milner Children's Library
"The expanded Shelley Milner Children's Library!!" — Ilona Storie, Collections Librarian in the Collections Management & Access Division.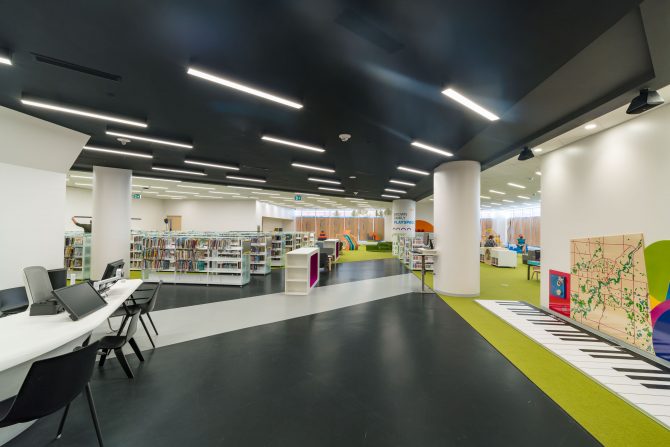 When Ilona says expanded, we mean expanded! The Children's Library is three times the size of the original and is located on the main floor of the Milner Library. There are so many fun features in the Children's Library that encourage our littlest customers to play, read, make and learn. You will have to see the space to truly believe all of the fun activities awaiting you and your kiddos. 
3.
PÎYÊSÎW WÂSKÂHIKAN | Thunderbird House
"I'm excited for the Indigenous Gathering Space!" — Carol Ma, Discovery and Cataloguing Librarian in the Collections Management & Access Division.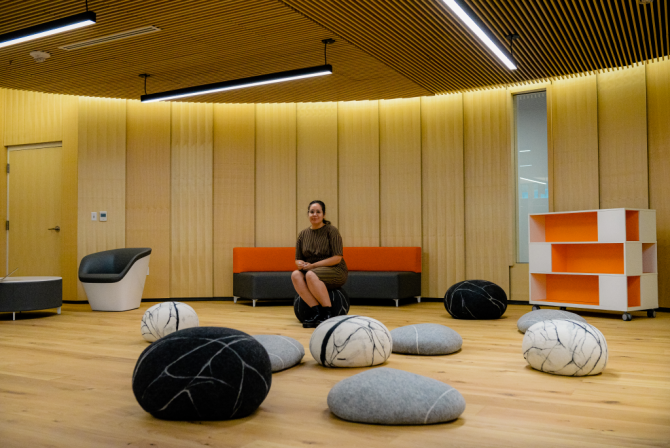 PÎYÊSÎW WÂSKÂHIKAN (or Thunderbird House) is our first dedicated Indigenous space that is built for ceremony and gatherings. From the design, to its services, to the classes and programs being offered, this space is built for the community. Fun fact, we specifically built the space for everyday smudging. So there is no fear of setting off the fire alarm if you'd like use the space for ceremonies. 
4. Makerspace(s)
"The Makerspaces! I am very excited to see what happens with them." — Toby Grant, Intern Librarian in the Digital Initiatives Division.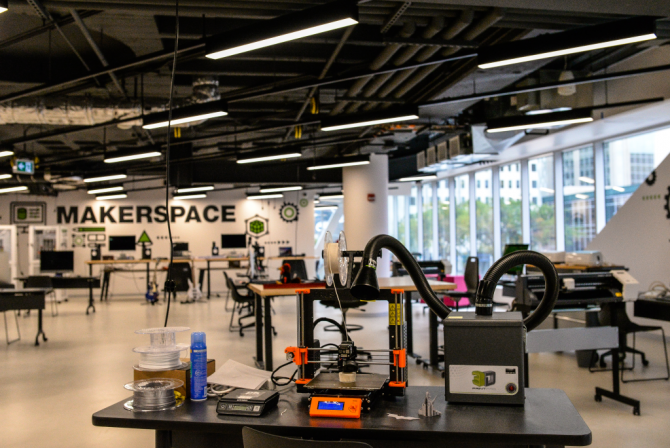 Our Makerspaces are always a hit, and when you enter the Milner Library Makerspace your socks will fall off! I guarantee it. Just check out the amount of services we are offering. The list alone might make your jaw drop: 3D printing, book binding, computer software, digital conversions, a full Fab Lab, heat presses, recording studios, sewing and serging, studio LAB, tech exploration and vinyl cutting. Phew! Honestly just go see it as it's too much to express with words alone. 
5. Community Spaces
"I've had friends and acquaintances ask me about renting accessible, affordable meeting spaces for events, so it's great knowing that Milner will fill that need in the community." — Carol Ma, Discovery and Cataloguing Librarian in the Collections Management & Access Division.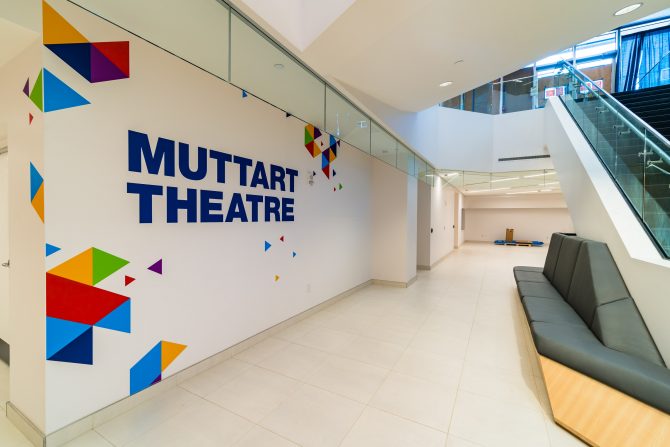 We have created more space for you to be a part of the library. We have more training classrooms, gathering spaces, reading rooms and more that the public can rent post pandemic.  
6. Windows!
"WINDOWS!" — All staff.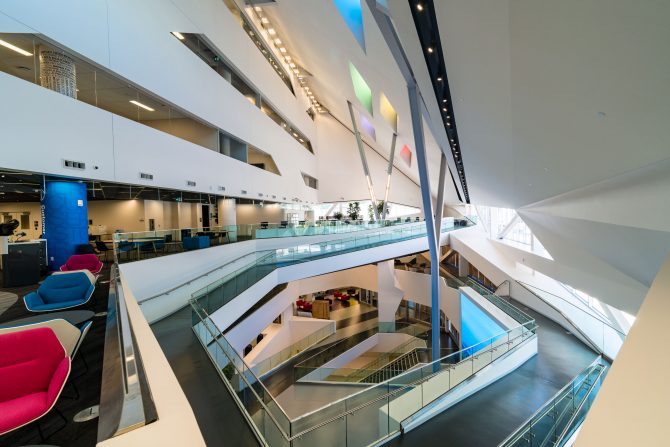 We think everyone, staff and customers alike, can get excited by how bright the revitalized Milner Library has become. We added 648 windows. That's more than double the windows the original Milner Library had! In the past, libraries were designed with very few windows as it was thought that too much sunlight would damage books. The revitalized Milner Library is designed in a way that maximizes natural light while also protecting our collections. Pretty cool, huh? We think so as this was one of the top comments from staff of why they love the new space!
7. New Tech
"Multiple photocopiers!" — Erin Carter, Library Assistant at the Riverbend Branch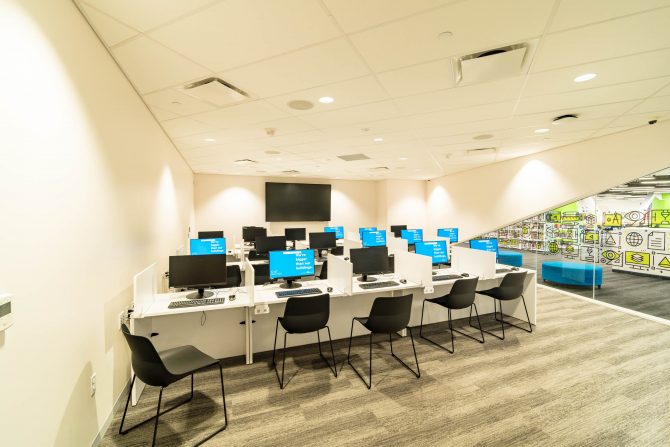 I covered off some of the great services and equipment that is in our Makerspace but there is so many services available throughout the library. More photocopiers, laptop bars, cellphone charging stations, public computers and more as the list could go on! 
8. Together Again
"I'm most excited for everyone to be back working in the same space (miss you folks)!" — Quincy Hiscott, Licensing and Collections Assessment Librarian in the Collections Management & Access Division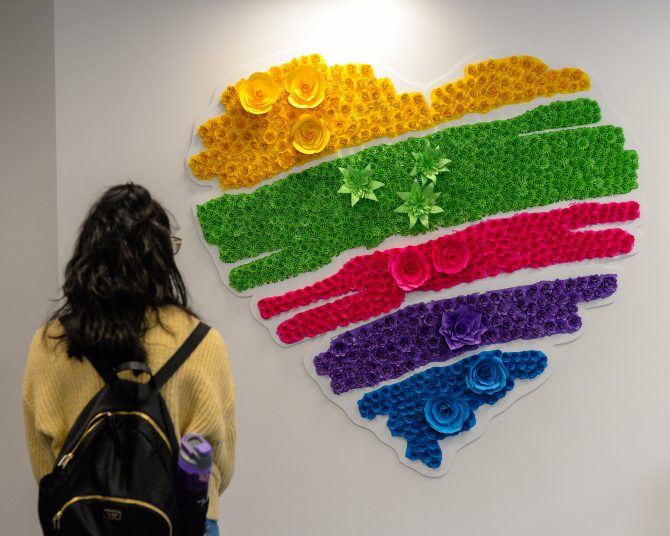 You may not have known but during the closure of the Stanley A. Milner Library some of our staff were moved to other branch locations and others were housed in office buildings in downtown Edmonton (including Enterprise Square where we had our temporary downtown Enterprise Square Branch). We are all finally back together and have been celebrating seeing one another with masked (literally) smiles and elbow bumps.
9. Expanded Collection
"I think one of the things I am most excited about is having that huge collection at Milner available to browse again." — Rena Backstrom, Library Assistant at the Capilano Branch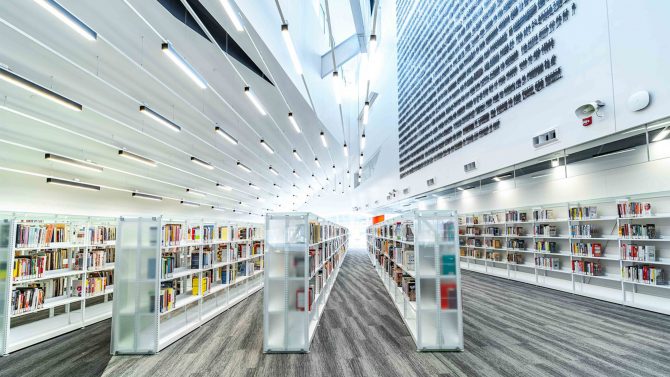 We are all very excited to be able to browse the gigantic collection! Did you know we have added 10,000 new items to our Milner Library collection to make a grand total of 150,000 items? Well now you do.
10. Being Back Where We Were Meant to Be!
"I'm excited about many things, but generally I'm excited about Edmontonians once again having a world class, state-of-the-art library available to them in downtown!" — Richard Thornley, Manager of the Stanley A. Milner Library
I couldn't have said it better. So I will only say one last thing. Come and say #HelloMilner and see the new space for yourself.