Great libraries shape great cities. Public libraries provide amazing essential services in the communities that they serve all over the world.
EPL is a gathering place for people and ideas, and enables a lifetime of learning, engagement and possibility for every member of our community. But what happens when an entire city is asked to stay home and keep their distance from one another? Edmontonians leaned on their local public library for support, guidance, and access to free online classes and resources.
Donate here to play a meaningful role in enhancing our city and building a better community.
At the Library, all Edmontonians can access free tools and the support they need to be successful.
Everyone has their own story on how they keep busy and entertained during COVID-19. For EPL customer Sherry Norton and her two sons Rhys and Geoffrey that was learning to bake online.
Sherry came across EPL's Sustainable Kitchen Program and signed her two boys up for a free live streamed baking class hosted by a local professional chef. Six classes later, both boys have learned essential skills such as teamwork, attention to detail, coordination and patience. Their experience from the virtual class has allowed them to grow, learn and engage during the COVID-19 pandemic.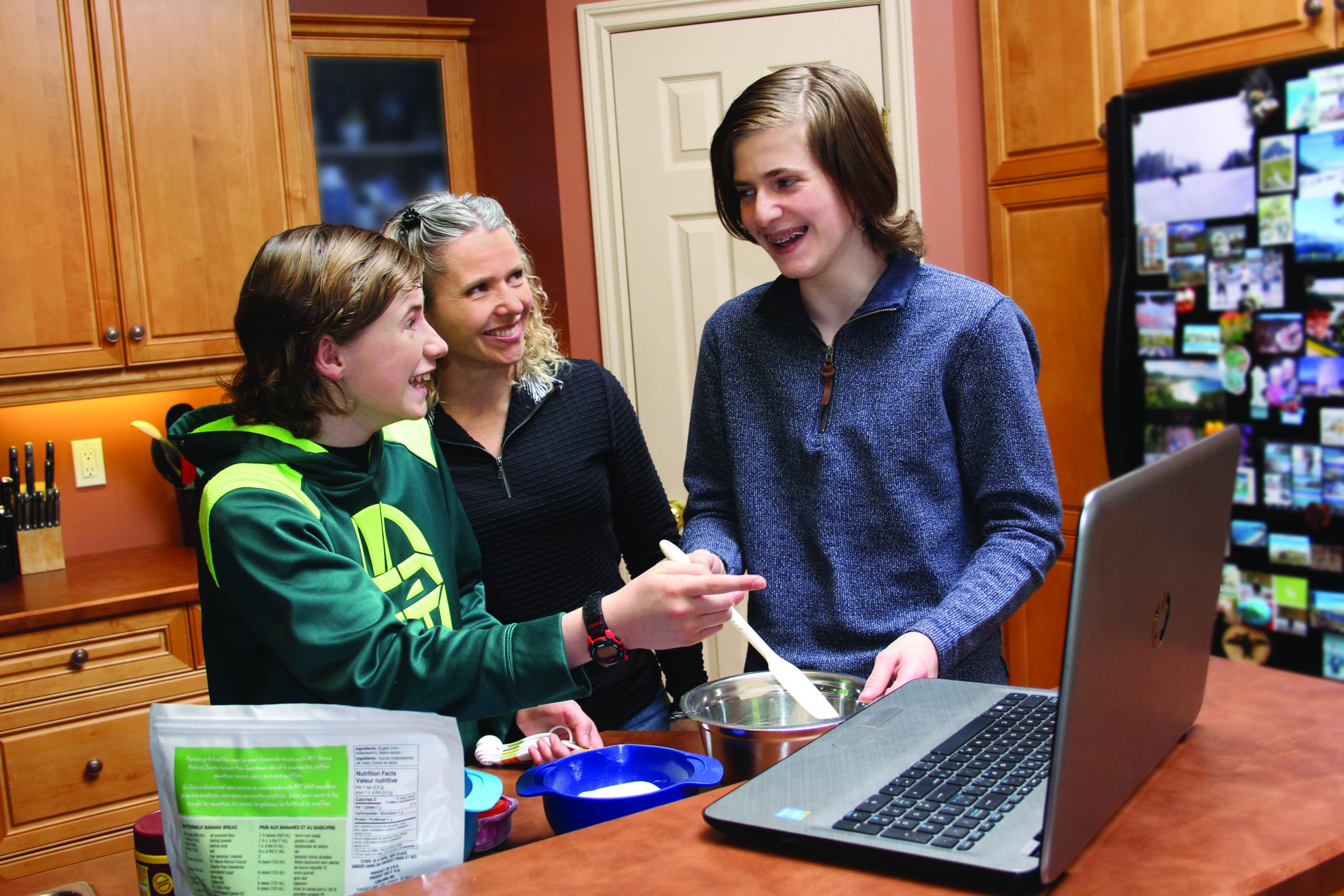 EPL is dedicated to offering online diverse classes that engage, excite and connect our community.
With in-person classes temporarily on hold due to health restrictions, our community is in need of free online classes more than ever. Classes such as resume building, early literacy, book clubs and panel discussions with experts are now being accessed from the safety of one's home.
"I can rest easy knowing that Rhys and Geoffrey are having fun at home while learning an essential life skill that will stay with them for years to come." — Sherry Norton
Support from our donors ensures EPL continues to have the tools to respond to our community's evolving needs during the global pandemic. Your donation today helps ensure each Edmontonian has access to free online classes and events that promote learning and engagement throughout COVID-19 and beyond. Spark joy & creativity, donate today!
We're bigger than our buildings. We strengthen neighbourhoods and communities by creating connections. We go beyond traditional and physical boundaries to foster relationships and build dynamic, responsive library services.
We help people access the world's facts, information and ideas, opening doors to learning, possibility and growth. With health restrictions in place due to COVID-19, EPL transformed in-person classes and events to an online platform to better meet the evolving needs of our community throughout this global pandemic.
With over 22,000 classes canceled and EPL locations currently closed to help stop the spread of COVID-19, our community is in need of these classes more than ever. By giving to EPL, more members in our community will have access to online classes for connection, growth, entertainment and support.
Online
By Mail
Fund Development
Edmonton Public Library
7 Sir Winston Churchill Square NW
Edmonton AB T5J 2V4
Printable Donation Form
By Phone
587-588-9034
Visit a Branch
FAQs
While EPL core operations are funded through the City of Edmonton, some emerging programs and initiatives are funded through donations. With COVID-19 and health restrictions in place, EPL has had to cancel all in-person classes and events since March 2020. Our goal is to raise $60,000 from this campaign to fund EPL's online platform that offers classes and events to our community from the safety of their home. EPL's donors generosity has helped support past projects such as the Welcome Baby program, epl2go literacy vans, and the revitalization of the Stanley A. Milner Library. 

Yes, tax receipts are issued for gifts over $20 once the donation has been processed.   

EPL is responsible and accountable stewards of public funds, With your donation we hope to raise $1,000,000 by the end of 2021 with fundraising costs of 20%

Donations from this year's campaigns will be used to support EPL's priority projects which will provide learning and literacy resources to help meet our community's growing and diverse needs. The Edmonton Public Library is incorporated in Edmonton, Alberta and our central branch is located at 7 Sir Winston Churchill Square, Edmonton AB T5J 2V4. Please reach out to our Fund Development team at 587-588-9034 or give@epl.ca for more information.

Yes, you can donate in memory or honour of a loved one on our online form here. All donations in memory or in honour will be included in our annual report.