Great libraries shape great cities. Public libraries, including EPL, provide essential services in the communities they serve. Many families face barriers that impact their ability to fully use everything the library makes available, such as books and other resources.
Support families in building strong foundations of literacy and learning to deepen their relationship with reading and the Library. Donate now.
Can you imagine a house without books? For many children in Edmonton this is their reality.
Ready. Set. READ! is a new EPL early literacy initiative in partnership with Dolly Parton's Imagination Library. It will deliver new books to children every month from birth to age five. These books are theirs to keep forever — for many children, this will be the first book they have ever owned.
Our goal: To raise $660,000 and supply 2,000 Edmonton children with a book every month for the next five years.
Support EPL's Ready. Set. READ! program, your gift will help provide new books to children and inspire a lifetime of reading. All non-designated donations will go towards funding our Ready. Set. Read! program.
A child's love of reading starts at home. Parents are their children's first teacher. Research shows programs that place books in children's homes are an effective tool in supporting early literacy.
The first five years of a child's life form the foundation for their development and learning, which impacts a child's academic, economic and social success. Every experience matters, shaping their brain and capacity and attitude toward learning.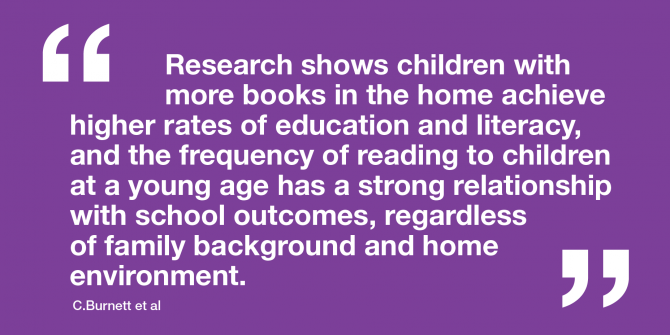 Online
By Mail
Fund Development
Edmonton Public Library
7 Sir Winston Churchill Square NW
Edmonton AB T5J 2V4
Printable Donation Form
By Phone
587-588-9034
Visit a Branch
FAQs
Yes, tax receipts are issued for gifts over $20 once the donation has been processed.   

Yes, you can donate in memory or honour of a loved one on our online form here. All donations in memory or in honour will be included in our annual report.