Take our stuff home with you... and keep it!
EPL is constantly adding new materials to our collection, and we put aside any excess materials for our very popular Book Sales. The Enterprise Square Library hosts six Book Sales a year to give the public the chance to get some great deals on books, CDs, DVDs, and more. Several times a year we also give you the chance to get these great deals at many of our Branches. Tell your friends and don't miss out!
Next Book Sale
Thank you so much for your support at our most recent Book Sale at Enterprise Square! Our next Sale will be at Enterprise Square and is scheduled for:
When:
Saturday, August 25 - Sunday, August 26, 2018
Where:
Enterprise Square Atrium
10212 Jasper Avenue
Hours:
Saturday, August 25 - 9:00 am to 5:00 pm
Sunday, August 26 - 1:00 pm - 3:00 pm
Prices:
Paperbacks, kids' books, audiobooks and CDs - $1
Hardcover books and DVDs - $2
DVD sets & series - $3
Cash only.
Don't forget to bring your own book bags or boxes!
All proceeds from the Book Sales go to dedicated EPL priority projects, which is currently the Stanley A. Milner Revitalization.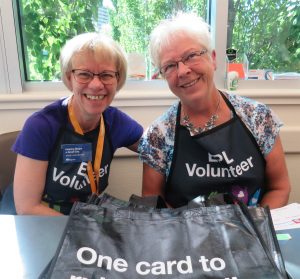 Future Sale Dates

September 14-16 at Whitemud Crossing
October 20-21 at Enterprise Square
November 23-25 at Mill Woods
December 8-9 at Enterprise Square
---
Questions? Send us an email at give@epl.ca or call 780-442-9110.