Shelley Milner Children's Library
The Shelley Milner Children's Library is located on the main floor of the Stanley A. Milner Library in the heart of downtown Edmonton. We aim to provide a vibrant community learning space for children, their families and caregivers. Within our walls, you'll find space, equipment and collections to support children's literacy development, electronic gaming, creating and making, play, research and reading from birth up to age 12.
Gwyn Morgan & Patricia Trottier Foundation Early Literacy Centre
Guided by their parents or caregivers, young children can build pre-literacy skills through exploratory and sensory play.
Check out the timelapse of the mural that adorns one of the walls of the centre. Special thanks to Vignettes.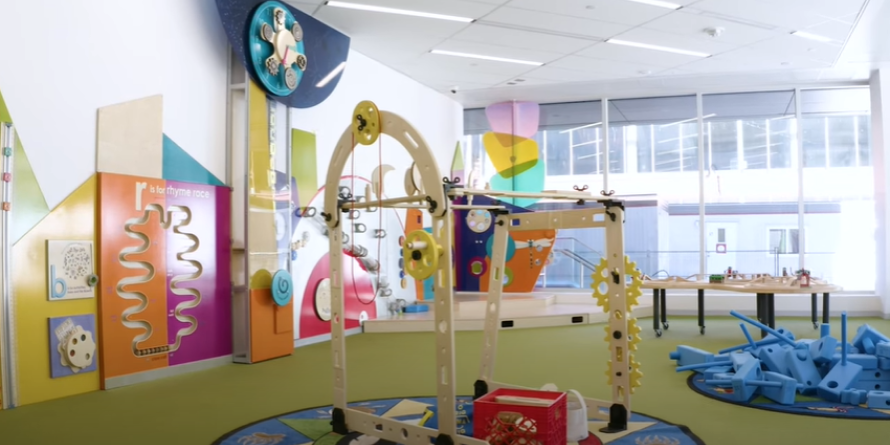 Brown Family Playspace
Children, under the supervision of their parents and caregivers, can engage in numerous types of free play independently or collaboratively including gross motor, creative and imaginary play inspired by a wide variety of props and equipment.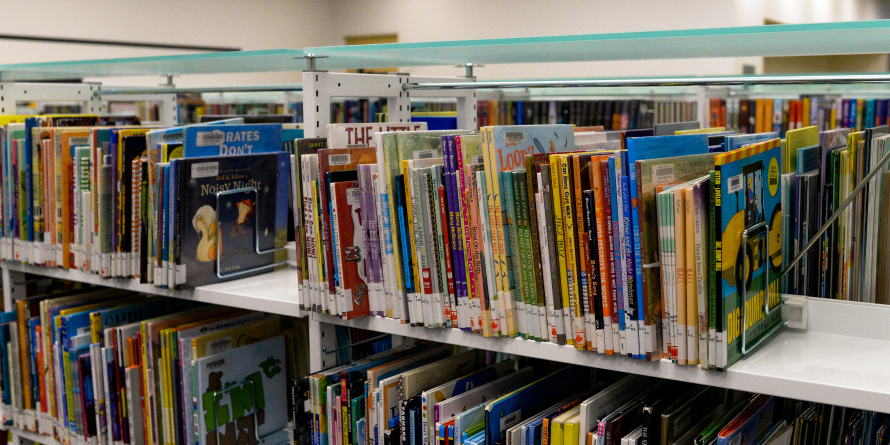 Books, Movies, Music & More
Library materials will be available for children from 0-12 years old, including board books, paperbacks, series, fiction, non-fiction, magazines, movies, music, video games and audiobooks. Browse the collection or ask for help finding your next great read!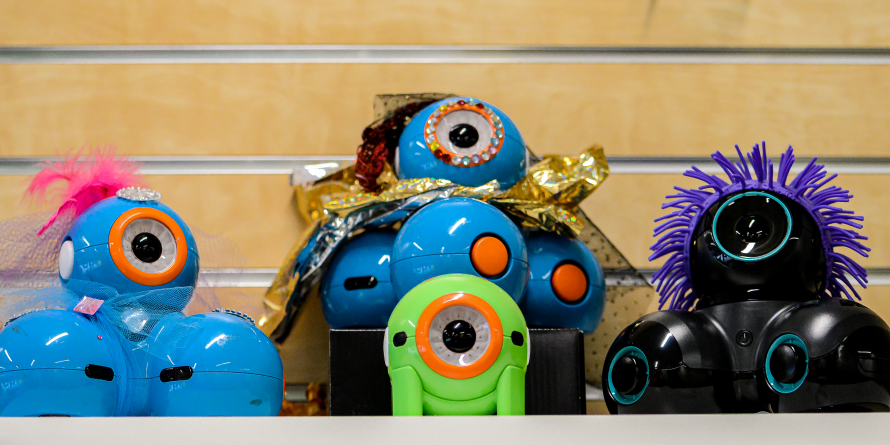 Children and families can explore and experiment with technology, construction, digital design, robotics, 3D printing, photography, music and more on their own and through staff-facilitated classes.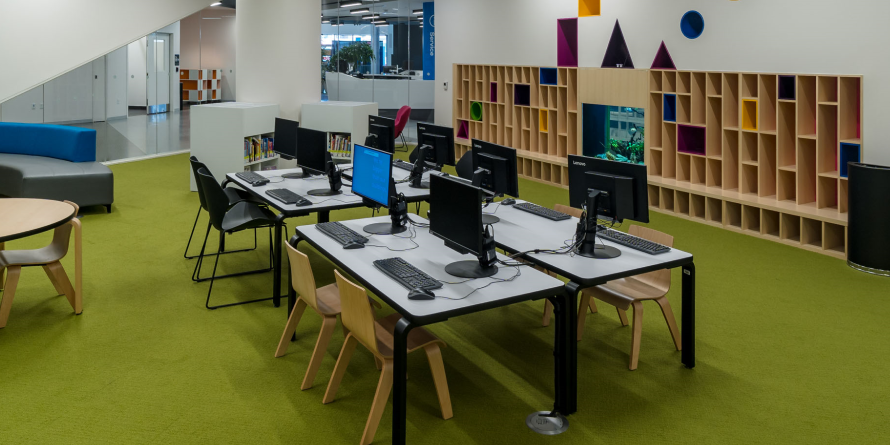 Gaming
Our Gaming Space contains a Nintendo Switch and an Xbox One, bookable by the hour for solo or collaborative play.
Ten public access computers are available for gaming, browsing, homework and more.
Children's Library - Events
Nov 28th | 2:00pm - 2:30pm

Online Event

Nov 29th | 10:00am - 10:30am

Online Event

Nov 29th | 10:30am - 11:00am

Online Event