Summer Starts at EPL
Summer Starts is EPL's annual summer program for kids. Our program this year was filled with 9 weeks of fun including our popular summer reading challenge, tons of events and guest performances, contests, prizes and more.
We want to thank you for participating and hope you will take a few minutes to provide us with your feedback. Please fill in this short survey, opens a new window to let us know what you liked about the program and how we can improve it.
Watch for information for the 2023 Summer Starts at EPL to be released in May 2023.
Summer Reading Bingo
Looking for awesome reads to get to your six hours? Download our reading bingo sheet for kids 6-8 and kids 9-12.
Complete a row in any direction, then bring your sheet to an EPL branch to get a bonus entry into the grand prize draw.
Can't get your hands on the exact title? Read a different book by the same author and it will count towards your prize!
The grand prize draws have been completed, and we have some winners to announce! All winners have been contacted to pick up their prizes.
Nintendo Switch Lite
Assorted Lego Kits
Izaan (Jasper Place)
Prabh (Meadows)
Elvin (Whitemud Crossing)
Ariana (Whitemud Crossing)
Edzazii (Strathcona)
Kai's Dragon Lego Kits
Anna (Strathcona)
Emaan (Meadows)
Elowyn (Castle Downs)
Mohsin (Castle Downs)
Tessa (Highlands)
Summer Starts - FAQs
You can pick up your registration package at

any EPL location

. The registration package includes:  

 

Reading log to track your reading minutes 

 

An activity booklet from the TD Summer Reading Club

 

A list of recommended reads 

 

A sticker sheet

 

An origami bookmark

The activity booklet is available for school age and pre-school ages. If you require an accessible TD booklet, such as large print, please ask an EPL staff member at your local branch.

 

Summer Starts is EPL's annual summer program that includes the popular summer reading challenge, events and guest performances, prizes, and so much more! 

For every six hours you read, you'll get to make your own button and earn one entry into the grand prize draw to win a Nintendo Switch or a LEGO prize. 

Learn more about our plans here. 

Summer Starts at EPL has amazing prizes this year! Here's what you can win: 

One of eleven (11) grand prizes:One (1) Nintendo Switch package, and ten (10) Lego kits are up for grabs!

How to win?

  Read for six hours. Every six hours means another entry into the draw. 

A weekly book prize:

How to win?

  Every week visit your nearest EPL location and find our mascot to be entered into a weekly book draw!

 

A button:  

How to win?

  Read for six hours! Every six hours means another button.

 

Yes! 

This year, Summer Starts at EPL is a mix of in person events, in-person performers, and online events.  Check out our website or drop by any branch for more information.  

Visit a branch for in-person events. Excavate dinosaurs, bowl with robots, and take a magical flight to a fairy garden. Discover all of this and more at your local library!  

We also have performers visiting our branches! Visit a branch to be wowed by a magician, explore aquatic life and the fascinating fish that live in the library, or dance with Jube School. 

All summer we are also offering online performances via the Crowdcast platform. To register for an event, you can sign up for a free Crowdcast account. If you have any questions, please contact us – we're happy to help! 

The TD Summer Reading Club is a nationally sponsored campaign that encourages children to read throughout the summer. Thousands of libraries across Canada (including EPL) participate. Visit tdsummerreadingclub.ca for more great activities, eBooks and content to stay busy all summer long!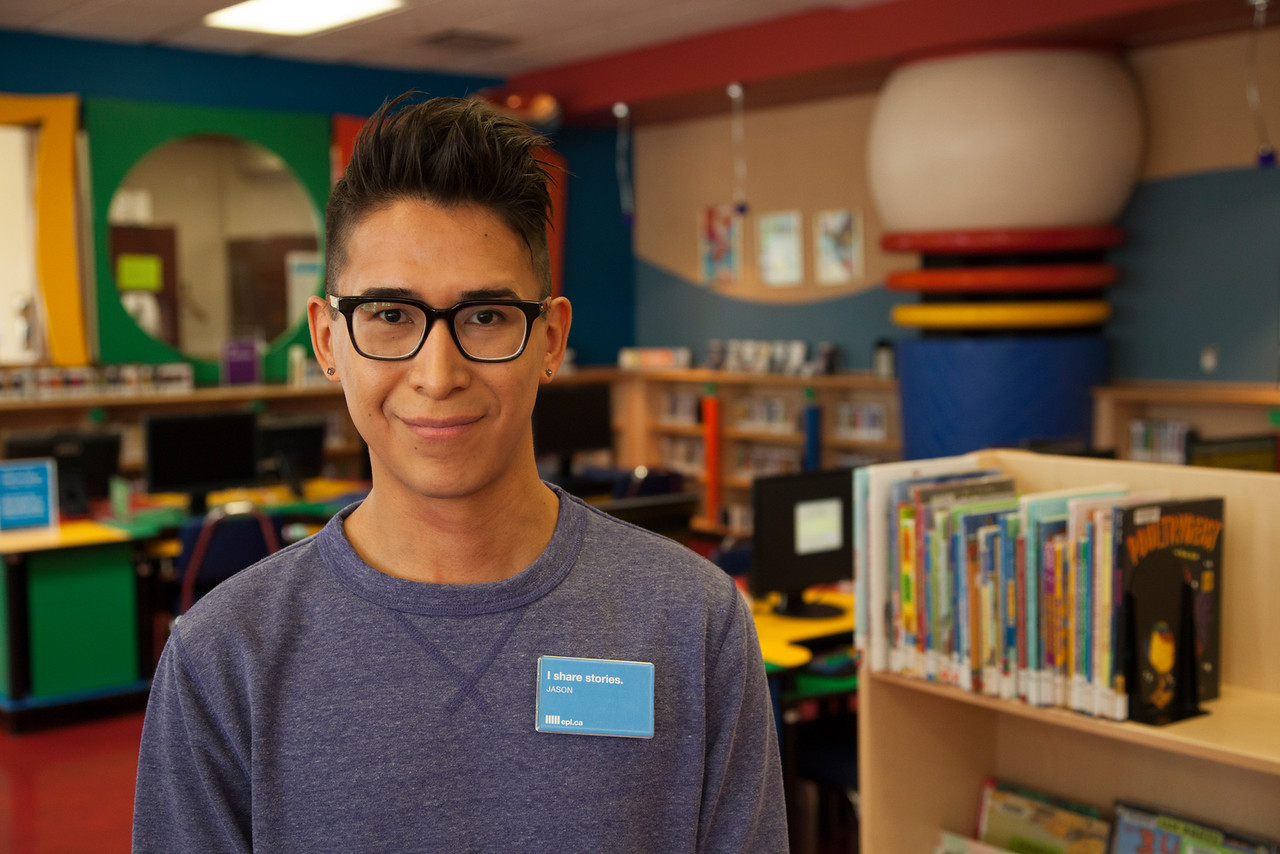 Have a Question?
Fill out a form or chat directly with staff.