Congratulations to Our Winners!
Grand Prize Winners
Sports package: Adam D.
West Edmonton Mall package: Bjorn F.
Kiwi gift certificate: Yashika J.
Stanley Bear Prize Prizes:
Mikolai S., Benjamin B., Jasmeen K., Pepper P., Riley O., Ansel S., Jaxen M., Ethan L., Matthew B., Tatiana C., Irene K, Jonathan S., Asmaa T., Stella R., Sabine B., Lauren T., James V., Clara B., Lily S., Hanna C. and Owen R.
EPL participates in the TD Summer Reading Club (TD SRC), Canada's biggest, bilingual summer reading program for kids. Enter your reading minutes by Sunday of each week to enter the grand prize draw. View contest rules. Remember: every week you submit your reading minutes is another chance to win!
Do you like reading books? Graphic novels? Recipes? It all counts as reading!
Want to track your minutes as you go? Download our weekly reading log.
Summer Starts - Check Out
Summer Starts - Reading Inspiration
Summer Starts - Live Events
Hey parents! Here's what you can expect each week of the program. Help your children make the most of summer—get them to enter their reading minutes, mascot contest entry and suggested story line every week!
Clues for the weekly Find the Mascot contest are released!
Watch the latest video for a new fun activity to try at home.
It's a good day to catch up on some reading.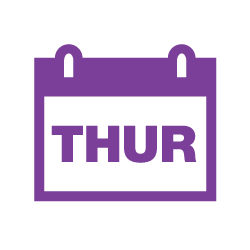 Check out our second video of the week.
Encourage your child to suggest the next line in our story.
Check out the EPL newsletter for a roundup of this week's fun.
Last call to enter your child's weekly submissions.
Summer Starts - Resources for Parents