Congratulations to Our Winners!
Grand Prize Winners
Sports package: Adam D.
West Edmonton Mall package: Bjorn F.
Kiwi gift certificate: Yashika J.
Stanley Bear Prize Prizes:
Mikolai S., Benjamin B., Jasmeen K., Pepper P., Riley O., Ansel S., Jaxen M., Ethan L., Matthew B., Tatiana C., Irene K, Jonathan S., Asmaa T., Stella R., Sabine B., Lauren T., James V., Clara B., Lily S., Hanna C. and Owen R.
EPL participates in the TD Summer Reading Club (TD SRC), Canada's biggest, bilingual summer reading program for kids. Enter your reading minutes by Sunday of each week to enter the grand prize draw. View contest rules. Remember: every week you submit your reading minutes is another chance to win!
Do you like reading books? Graphic novels? Recipes? It all counts as reading!
Want to track your minutes as you go? Download our weekly reading log.
Summer Starts - Feedback Poll
Oct 28th | 1:00pm - 2:30pm
Theatre director Iqbal Khan & UofA professor Carolyn Sale share how Shakespeare's work may contribute to the political challenges of today.
Summer Starts - Check Out
Summer Starts - Reading Inspiration
Summer Starts - Live Events
Spotlight On: Summer Starts at EPL Highlights
Every week, the Summer Starts mascot, Turtle Swift, will be visiting a popular landmark in Edmonton, not an EPL branch. Can you figure out her location?
Read the clues below then guess correctly by Sunday of each week to enter the weekly book prize draw. View contest rules.
Our Story So Far:
The huge, mysterious square stone had sat for hundreds of years in the special room in the old house. As Annie watched it crack and wobble, she realized with shock that it wasn't a stone at all – it was an egg.
Curious, Annie crouched down onto her knees, reached out a cautious hand and gently picked up this turquoise egg that was speckled with black dots, letting it balance into the scoop of her palm. As she stared in wonder at the cryptic egg, it splintered and a small hole appeared; a beak, no larger than her pinky finger, broke through the thin surface.
Suddenly, the egg exploded in a blizzard of egg shards, and out of curiosity, Annie glanced at the now broken egg with a million questions in her head; but she now realized what the egg had held for centuries, and screamed. There peeked out a dragon with slitted eyes that seemed like they glowed, a clear goo covering its body, dark blue scales dappled with white like the night sky, and the teeth–they were knives, sharp and glistening, and dangerous... very dangerous.
Suddenly a massive roar came from the darkness above, Annie looked up and was face to face with a full size dragon that looked exactly the the one that just hatched; oh no, thought Annie! The dragon landed, looked at Annie as if judging her, then carefully picked up the dragon hatchling, threw Annie over its massive shoulder and took off, flying into the starry night.
The dragon, Annie and the dragon hatchling flew and flew until they reached outer space, then boarded a spaceship as Annie cried, "Take me home! Take me home!". The large, circular spaceship was made of a strange metal that seemed like it radiated heat; it made a low, unearthly hum and inside there were flashing blue lights and controls everywhere, plus half a dozen extraterrestrial creatures that were twelve feet tall and had noses on the backs of their heads, big ears, green bodies, and one eye on the top of their heads, which stared at everything in sight and made poor Annie feel even more frightened than before.
The big green alien monsters set a table for Annie with some jasmine tea and monster M&M cookies; they all sat down at the table and drank the tea and ate the cookies, then Annie felt very sleepy and soon was sound asleep. When Annie woke up, she found herself lying in a soft, comfortable bed in a large room with a window that looked out onto an impressive view: the spaceship was floating above her city, and she could see all the buildings and patchworks of farmland; they seemed to be descending and Annie swung her feet off the bed just as the door opened.
Winning line for week of August 24, submitted by Kadence: As the spaceship lowered itself on top of the roof of a building, she realized with fear that they were on top of her favourite building, the library, where she had spent hours every day; she worried about it breaking under them with the weight of the spaceship until a baby alien threatened, "We'll let you go if you teach us to read; if not, we'll throw you off the spaceship like this," dropping a cookie out the window and watching it crumble into a million pieces as it hit the road. Annie shrieked with terror as the aliens laughed all around her.
Hey parents! Here's what you can expect each week of the program. Help your children make the most of summer—get them to enter their reading minutes, mascot contest entry and suggested story line every week!
Clues for the weekly Find the Mascot contest are released!
Watch the latest video for a new fun activity to try at home.
It's a good day to catch up on some reading.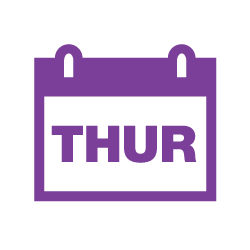 Check out our second video of the week.
Encourage your child to suggest the next line in our story.
Check out the EPL newsletter for a roundup of this week's fun.
Last call to enter your child's weekly submissions.
Summer Starts - Resources for Parents