What we care about most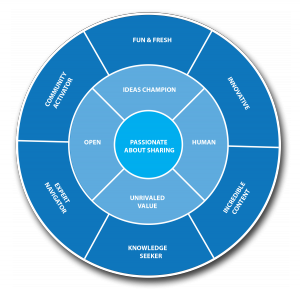 Our mission is simple: We share
We share with our city, our community, our customers and our EPL team. We share our stories, ideas and our many different experiences. We share our space while always seeking to expand and improve it. As Edmonton's largest lender of information and entertainment, our greatest passion is creating connections to help, grow, inspire and change. Our Shared Values document sums this up nicely.
Ideas of every kind, for everyone – Celebrating Intellectual Freedom
Over 240,000 Edmontonians regularly use our services. And we love that every person who comes to us brings with them a rich mixture of cultures, values, opinions and beliefs. It's our role to celebrate this diversity and protect the Intellectual Freedom of our customers.
That means we make all kinds of material available to people, because we believe you're free to access and develop your own informed opinions and ideas.
Where we're going and how we'll get there
Our Mission is why we exist and our Vision is the GPS. We're experts in helping people access the world's information and ideas, opening doors to learning, possibility and growth.
Our 2014-2018 Strategic Goals are the blueprint for bringing future services to you and prioritizing what we have now.
EPL's 2017-2018 Business Plan, Just Getting Started, brings our Strategic Goals to life and outlines the priorities and actions we'll take in the next three years.
Learn more about what we're doing: