With the opening of the new Stanley A. Milner Makerspace, we are so happy to finally share the new and exciting instruments and studio equipment that will be available for you to use when you book one of the revitalized Recording Studios. This series of blog posts will highlight some the latest additions to the Makerspace Audio Production family, but make sure to come visit us soon so you can experience all the instruments and equipment that make up this fabulous set up.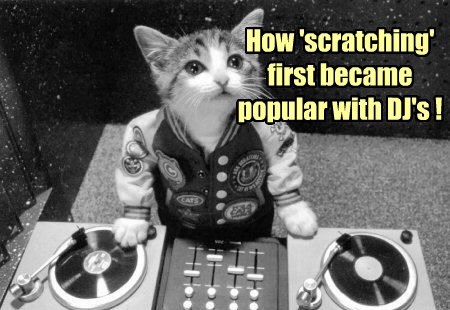 New MIDI Controllers and DJ Equipment
XDJ-RR All-in-One 2-Channel DJ System
This two-channel stand-alone all-in-one DJ system may have a fancy name, but whether you're completely new to DJ-ing or looking to level-up your DJ skills with club-standard gear, this unit has so much to offer!
It features:
2-Deck, 2-Channel System
Rekordbox software that allows you to try out different DJ styles
Options to access your music library through USB drives, Link Export or your laptop
7" colour Touchscreen that allows you to keep an eye on your beats, playback status, BPM, and waveform
Beat FX and Sound Colour FX allow you to make your tracks unique
Dual Waveform Displays
Eight Multicolored Performance Pads
Performance features such as Hot Cue for live remixing, Beat Loop for chopping loops, Beat Jump for moving to different bars and Slip Loop for re-introducing tracks right where you want them
Skoog 2.0 MIDI Controller
This highly tactile musical interface makes music-making accessible to people of all ages and dexterity levels. The Skoog 2.0 has a soft and squishy rubber surface and connects wirelessly to iOS devices. By tapping, squeezing or pushing on different parts of the Skoog, anyone can play along with their favourite songs in iTunes, make beats in Garageband or Ableton Live, or create their own sample tracks with the Skoog Skratch app.


MIDI Fighter 3D
This compact MIDI controller is designed for serious button mashing. Equipped with 16 genuine Sanwa arcade buttons that are rated to 5 million presses and feature a bounce back that is spring-loaded like a real drum, this controller is a joy to play hard and fast. It can be mapped to play a large collection of drumbeats, soundscapes, synth leads, audio samples and any other sounds you can imagine.
The feature that truly sets this controller apart from the rest is its motion-tracking functionality. This means that you can lift the MIDI Fighter 3D into the air and use physical movement to control sounds and effects in an intuitive way. By mapping this function with different effects and turning it forwards, backwards or sideways you can get creative in new ways with crushes, filters and more.


Boss RC-505 Loop Station
This table-top Loop Station allows users to quickly record a segment of themselves playing an instrument or singing in real-time and then play it back in a repeating loop. You can use it to build up to 5 layers of looping segments of guitars, synthesizers, vocals, percussion and more. An ideal tool for beatboxers, vocalists, solo performers, and club performers, the RC-505 Loop Station has many features and effects to explore and is used by professional musicians all over the world.
---
We hope to see you pop in for a Recording Studio Booking soon. Call, email or drop by and the Makerspace staff will guide you through the quick and simple Studio Certification process. Once you're certified, you can book the studio and get playing!