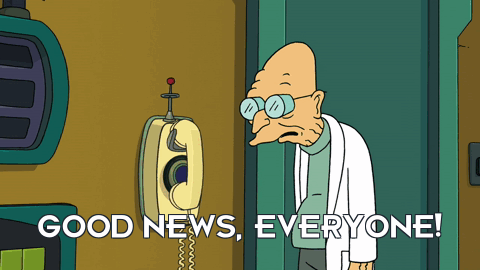 EPL's catalogue has a new look! 
You may have noticed a preview mode for the new item details page over the past year. Starting Tuesday, June 22, the improved item details page will be here to stay.
What's New and Improved?
Title Section
The new title section includes larger cover images, a clear display of the item title, and an easy-to-read descriptive summary of the item. The format chooser under the title indicates the item format while listing other formats and  availability.
Ratings
Title ratings display the number of ratings that make up the overall aggregate rating. This way you can see if only two people have rated a book as five-star. Rating titles on mobile devices now use dropdown menus to prevent accidentally rating a title. 
Simple Shelves
Manage your library Shelves and add titles to your Completed, In Progress and For Later Shelves from the dropdown menu at the top of the page. You can also move the title from one Shelf to another, mark the title as private, and even indicate that you own the title.
About Section
The About section provides key elements of the title and item, with information about the author, series, edition statements, contributors, and subject and genre headings.  
Visually Curated Content
With prominently displayed staff lists and recommendations, you can find your next great title to read, listen, watch or play!