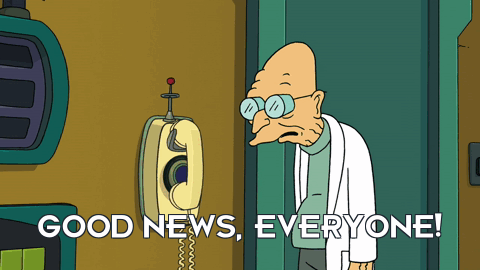 EPL's catalogue is about to get a new look! 
If you want an insider peek, keep reading to learn how to preview the new item details page, what changes you will see, how you can provide feedback and how you can go back to the old item details page (for now).
What's New and Improved?
Title Section
We all know what the item details page usually looks like (if you haven't looked at a single item from our catalogue, go check it out before continuing). It includes information to help you quickly identify the item you're interested in such as title, format, description, etc. Now with the preview, you will be able to see a larger cover image display, a clearer display of the item title and an easier-to-read descriptive summary of the item. Basically everything is bigger and easier to see.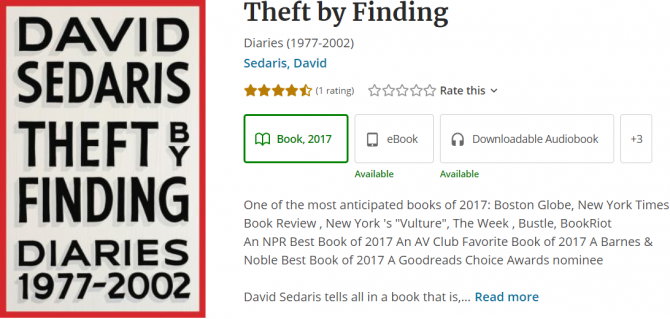 Ratings
There has always been ratings beside titles you're looking for. Now, the ratings display will include the number of ratings that make up the overall aggregate rating. That way you can see if only two people have rated a book as five-star. There is also a more mobile-friendly way to add your own rating from a dropdown menu as shown below.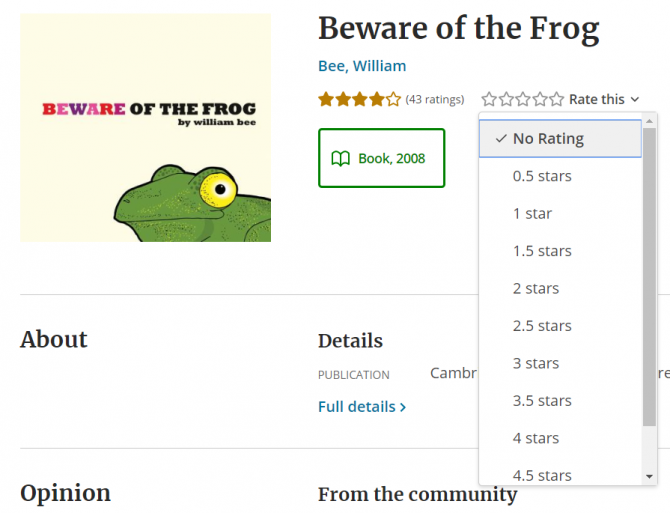 Simple Shelves
Adding and managing items to your library Shelf account will also be simpler. You can choose to add an item to your Completed or In Progress Shelf from the dropdown menu, and with the new item details page there will be additional options! You'll be able to choose to go to the Shelf the item is on, remove the item from the Shelf it's on, mark the item as private and even indicate that you already own the item.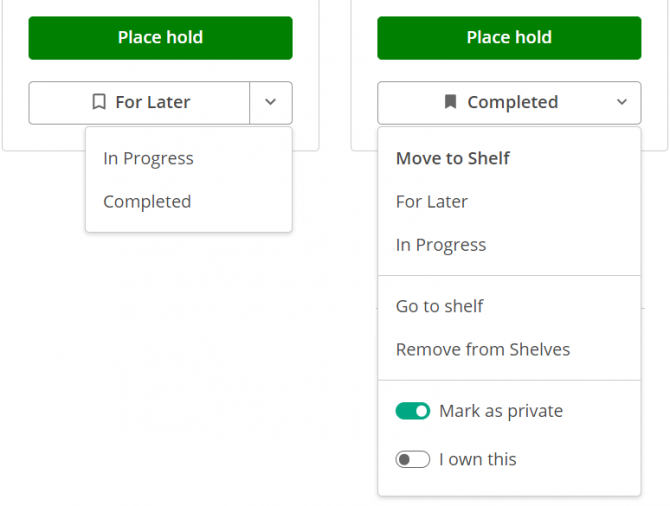 About Section
There will also be a new About section to help you easily evaluate key elements of the item you're looking at. The About section will feature information about the author, series, contributors (for example, on a music CD), and subject and genre.
Visually Curated Content
The new item details pages will also prominently display staff lists and recommendations, helping you to find your next great read!


How Does the Preview Work?
Starting Thursday, Aug. 6, when you're searching our catalogue you will be able to preview the new item details pages. A Preview Bar will appear at the top of the page.

Preview the new page by clicking "Preview" or just continue on with the current page without taking any action.
If you click "Preview" but are not logged in to your library account, you will be asked to log in before you can see the new page. If you are already logged in, you will be taken to the new page automatically! 
When you choose to preview the new item details page, your choice is stored in two ways: as a preference in your library account and as a site cookie after logging in on a device. Or if you don't feel like checking out the new features you can choose to dismiss the Preview Bar by clicking "No Thanks" and stay on the current page. 
After you choose to preview the new item details page, you will continue to see this new page whether you are logged in to your library account or not. But, if you switch to a different device, you will need to log in again to see the new page on that device.
How Do I Go Back to the Old Look?

While in the new item details page preview, the Preview Bar will remain at the top of the screen. If you want to switch back to the old item details page, you can simply click "Leave preview." 
Right now, this is just a preview of our catalogue makeover and we want to know what you think. Do you love the larger cover images? Let us know as a makeover is only as good as the compliments (and other feedback) you receive afterwards. Feel free to play around with the settings and get comfortable with the new catalogue layout and, please, provide some feedback to help make it a better experience for you.