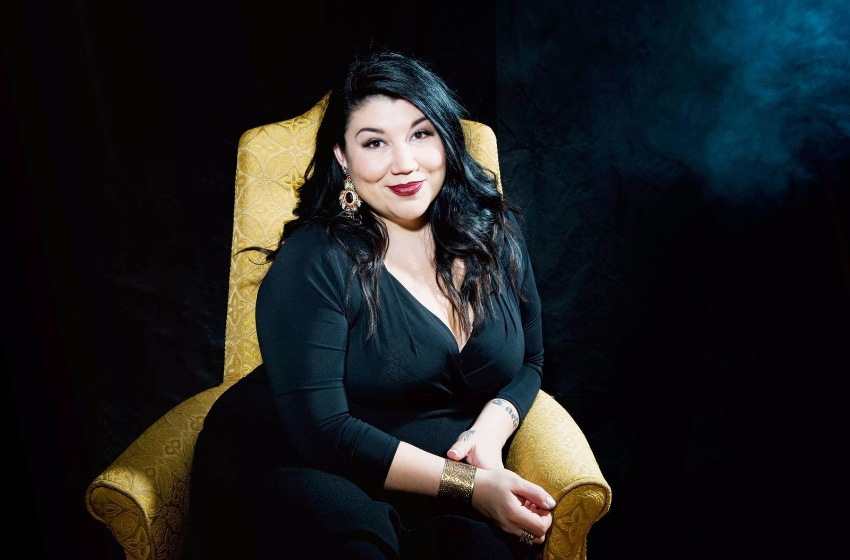 Edmonton is home to a rich and vibrant music scene. That's why the Edmonton Public Library created Capital City Records: to celebrate Edmonton music and its history.
Through Capital City Records, you can stream and download some of the city's best local music—all while discovering new artists. Along with a collection that includes local albums produced in the last five years, the initiative also features a gig poster archive going all the way back to the 1970s. 
These Edmonton musicians and bands are talented local artists well worth a listen. Check them out for free on Capital City Records.
Formed in 2012, Our Good Wolf is an indie-alternative five-piece band from Edmonton. Their sound has been honed from a vast array of influences to create unique songs with an eclectic character, from acoustic-folk ballads to funk-rock anthems and everything in between. 
Dig in deeper with their 2016 album The Last We Heard of Him.
Celeigh Cardinal is a prairie girl through and through. Her heartfelt, biographical songs are carried by a voice that harkens to the golden era of jazz and blues. This Métis singer/songwriter is easily one of the finest vocalists to hail from the Peace Country. 
For more of Cardinal's music, check out her 2017 release Everything and Nothing at All.
Kimberley MacGregor is a powerful performer and roots musician who writes music for humans. She unapologetically exposes universal emotions that people tend to conceal. 
Discover more with her 2015 album I Am My Own.
Born and raised in the English countryside, Martin Kerr has built his career one passer-by at a time, singing his way from street-corners to concert halls and arenas. Often compared to the best of the 1970s troubadours—Cat Stevens, James Taylor, John Denver—Kerr's soulful voice and lyrics connect with listeners of all ages and backgrounds. 
Continue on a soulful journey with his latest release Better than Brand New.
The Provincial Archive has honed their craft through dark winters. They make music, release records, tour the country and travel the world, all from the remote blue-collar outpost that the band calls home.
Explore more of their sounds with their self-titled 2015 release.
Arlo Maverick (of Politic Live) is a hip-hop MC whose sound explores jazz, reggae, rock, electro and soul yet identifies itself as hip-hop. Writing from his personal experiences, Maverick connects with his fans one song at a time. Be it songs about the innocence of falling in love, confronting one's inner demons or the struggles of making ends meet, Maverick's music is as much about moving his audience physically as much as it is about moving them emotionally.
Start your journey through his extensive repertoire with 2016's Maybe Tomorrow.
Learn more about Edmonton's music scene and discover some of the city's amazing local talent on Capital City Records.