Move Information
Our Londonderry Branch is moving to a 9,700 sq. ft storefront location in Londonderry mall in the summer of 2018! The new location will be in a prime, visible main floor location, across from Soft Moc and Stockhomme with all collections and services residing on a single level. 
New Features
Upgraded infrastructure (lighting, flooring, ample outlets for customer use)
New furnishings for the public (computer workstations, study space, lounge and children's area)
Early Literacy Station upgrades such as iPads and Burgeon interactive panels 
Beautiful new program room (almost 400 sq. ft. larger than existing space!)
Quiet study room
Exposure to natural light from 2nd level mall skylights
Fully dedicated makerspace to support STEAM (science, technology, engineering, arts, and mathematics) learning and digital creative projects
Location
The new location will be located on the main floor: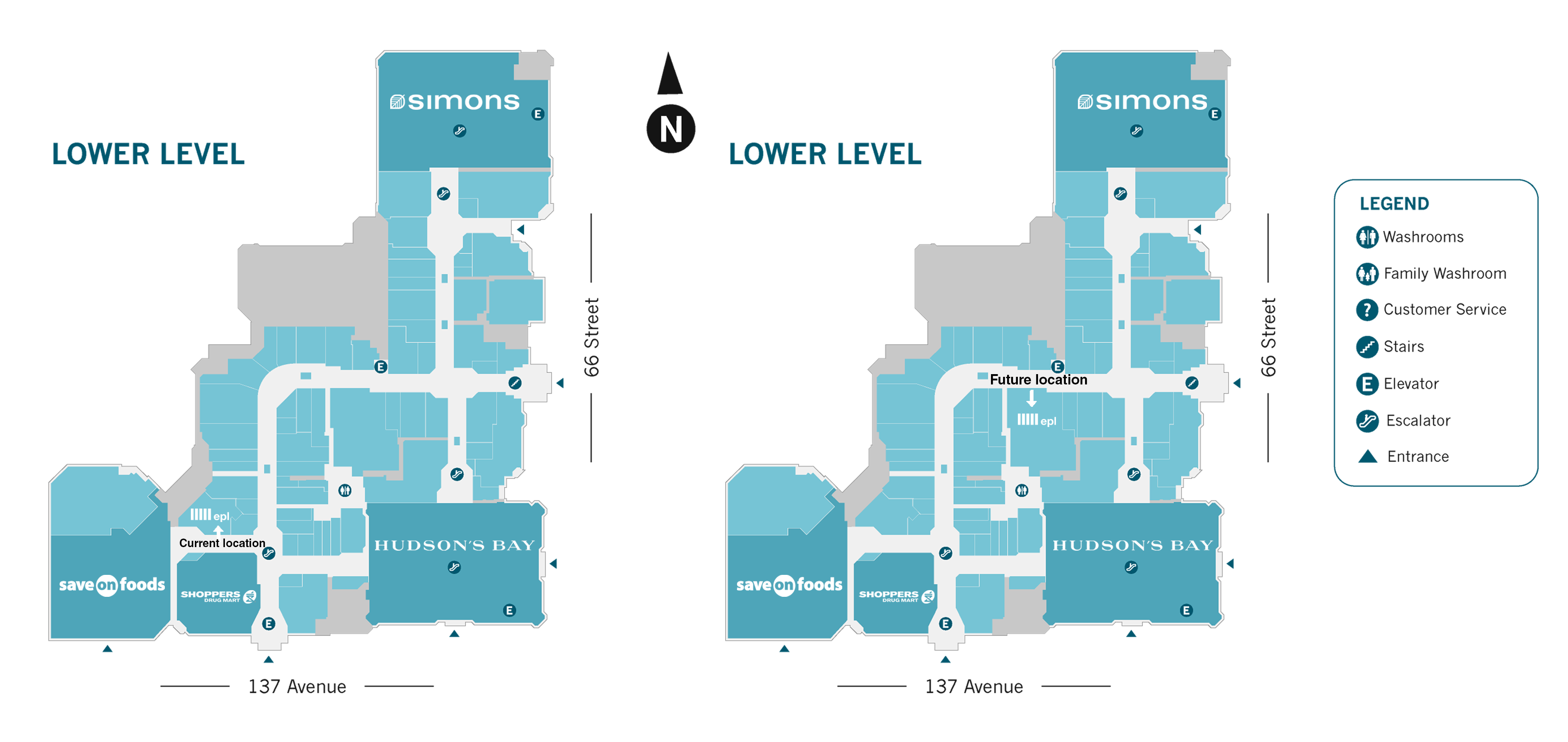 Construction Updates
July 2018
Our new branch is really starting to take shape! Here's a little glimpse into our program room and front entrance.
April 2018
Take a sneak peek at our brand new, bright and airy space! Construction is starting soon with an anticipated open date of summer 2018.