The following is a blog post from David A. Robertson, author of more than 25 books for young readers including When We Were Alone, which won the 2017 Governor General's Literary Award, and The Barren Grounds, a 2021 Governor General's Literary Award nominee. David is a member of the Norway House Cree Nation.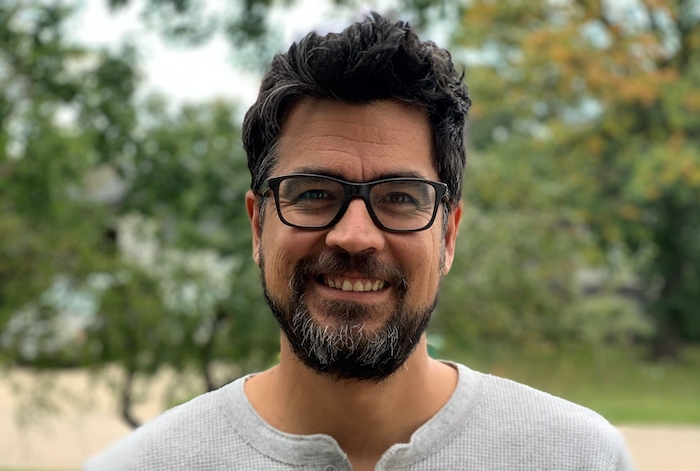 When I was a kid, I could've learned a lot from books. The stories I read, and the stories that were read to me. But I didn't. There just weren't books available that represented a Cree kid growing up in the city. That's what I desperately needed. I certainly wasn't learning about Indigenous people in school. And don't get me started on the stereotypes perpetuated on film and in the media. This absence of truth had a negative impact on my self-perception, and on how others perceived me, and Indigenous people generally.
That's the thing with stories. They can be a force for good, or they can do a lot of damage. They can bring people together or they can push people apart, especially when it comes to how they represent marginalized groups, like people of colour—Black, Indigenous, Asian and so on.
Things changed for me when I began to learn about my culture, my history, from my father. My self-confidence grew, and I realized that the gift of truth helps us understand not only who and where we are, where we need to go, but who other people are, and where we can go together as a strong, diverse community. Reading books with accurate representation helps us to understand how we see the world, why we see the world the way we do. It allows us to see the world through the eyes of somebody else. This creates a community where we acknowledge our shared humanity, our experiences and respect our differences.
It's why I choose to tell the stories I have told, and why I will continue to do so. I look back on my own childhood, on the friends that I had, the beliefs that were engrained in us from stories that tore people down, that didn't build people up. And I don't want another kid to have that kind of experience, to be exposed to those kinds of stories.
We need truth. Kids need truth more than anybody, because they are going to be our leaders.
Choosing the right books is pretty simple, in the end. And we're lucky to be living in a different time. There are so many books available that accurately represent marginalized groups. Typically, these books are written by authors who are members of that marginalized group, who have lived experiences, and because of this, are inherently writing stories of truth.
So, here's what you have to do: select books that have diverse heroes. Kids need to see BIPOC heroes. It's empowering. Do a bit of research on the author—usually, you can just read the author's bio. Ask yourself if the author has the same background as the hero in the story, or if not, did the author do the work to write from a place of truth. Did they really seek to learn, do the research, talk to BIPOC people from the same background as the hero in the story? It may take a bit of time on your part, but it will be worth it. Trust me.
Here are some books you can start with:
---
For more advice on how to choose Indigenous books for children, check out this blog post.