Does your child want to be a doctor or dentist when they grow up? Are they crazy for science? Check out these fun do-it-yourself science experiments created by some University of Alberta, Faculty of Medicine and Dentistry medical students. Perfect for Grades 4-6 students, these activities use materials that can be easily found at home and combine learning with some spooky delight in time for Halloween.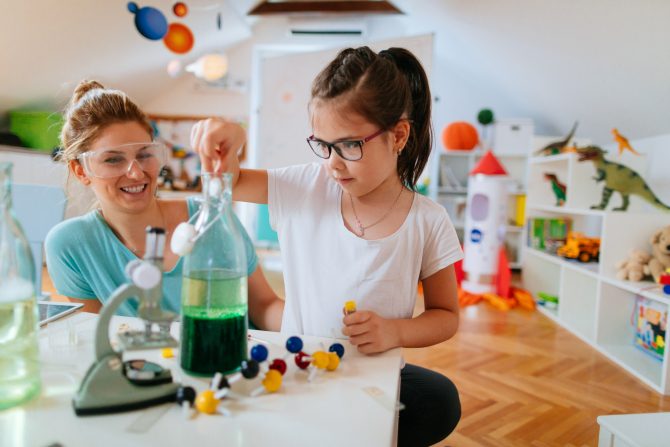 How does the heart work?
Wondering what the heart actually looks like and what happens each time your heart beats? Using a balloon, straws and a jar, you can create your own heart model and see how the heart pumps.
Note: All Rockin' Docs videos were filmed as a social cohort while observing Alberta Health Services guidelines.
How do drinks affect our teeth?
Curious to see how pop and other sugary drinks stain your teeth? Want to know why brushing your teeth is actually a BIG deal? Follow along with this video that shows how different drinks stain your teeth. This might also be a good demonstration to help curb your kids' Halloween sugar rush.
What is blood made of?
Have you ever wondered what blood is made of and what different jobs it has? Follow along with this fun experiment to learn about all the parts of blood! This is also a fun experiment to try before Halloween as you can use some of the fake blood for decorations!
Check out the Rockin' Docs YouTube Channel for even more fun at-home experiments related to medicine and dentistry. Next year, watch for the return of the in-person Rockin' Docs summer camp for students in Grades 1-3 and Grades 4-6. 
How can the Library help?
Take your knowledge to the next level with EPL! Many of our online resources have content related to medicine and dentistry. Choose from:
For additional non-fiction material, including books and movies, check out these recommended lists:
Cut open the human body and the world of medicine
Drill deeper into dentistry and your teeth
The following is a blog post from Rockin' Docs, a free annual summer camp run by University of Alberta medical students since 2008. Rockin' Docs exposes kids to the health sciences and inspires them to learn more about these fields through fun educational activities and experiments. Due to the global pandemic, the team adapted the camp to a series of online videos.