Have you heard about the summer slide? No, not the twisty-turny-waterpark kind. Summer Slide refers to the skills and learning loss that kids typically experience when they're out of school for two months over the summer.[1] It's the real deal and it affects all children. This year, with families and schools adjusting to online learning, educators are predicting a COVID-19 slide, with preliminary reports predicting a summer learning loss of 30-50%.[2] The good news is that reading over the summer can go a long way toward reducing summer slide.[3] Even better, it's fun for kids—and we're not just saying that because we're librarians! Research shows that 76% of children between the ages of 6 and 17 say that they enjoy reading books over the summer.[4]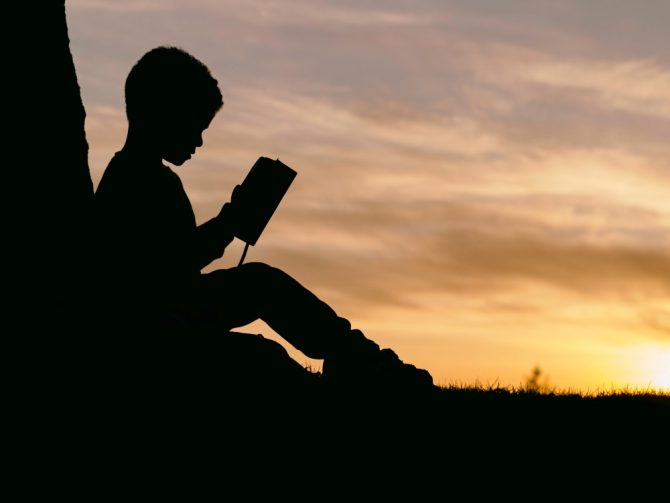 So how do you motivate kids to read during the summer when there are so many other things to do? Give these tips a try!
Tip #1: Check Out Library Resources!
Quite simply, access to more reading material means more reading. And yes, it might be challenging to access physical books right now, but have you checked out EPL's digital content? There are eBooks, eAudiobooks and tons of other digital resources for every interest!
Tip #2: Let Your Kids Choose Their Own Reading Material.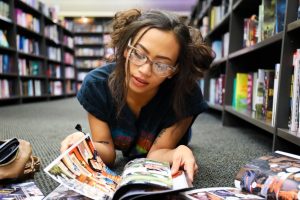 Finding pleasure in reading has a huge impact on the development of literacy skills, so encourage your child to read anything and everything that interests them. Don't worry if your child seems stuck in a rut and only wants to read (and re-read) every Captain Underpants book ever written. Kids go through reading phases. Eventually they will move on!
Tip #3: Don't Discount (or Judge) Non-traditional Formats.
Comic books, audiobooks, movies and video games can hook reluctant readers and often serve as gateways to reading print material. Embrace these options if they interest your child.
Tip #4: Enjoy Reading as a Family.
Read out loud to each other, choose books together, or have an older sibling read to a younger child. Making reading a shared activity encourages discussion, which also helps to develop literacy skills.
Tip #5: Model Reading Behaviour.
Children who see others reading – and enjoying it – are much more likely to want to read themselves.
Tip #6: Look for Opportunities to "Sneak" in a Bit of Reading.
Reading doesn't need to happen in long marathon sessions. Look for opportunities throughout the day to encourage reading, for you and your children – a few minutes here and there really add up! Have a doctor's appointment or a grocery order pickup? Download some eBooks to your phone or tablet to make the wait a bit easier. Going for a car ride? Leave some books on the backseat or look for some interesting audiobooks to accompany you. Have a bored kid who likes to make things? Give them instructions for crafts or easy recipes they can make themselves.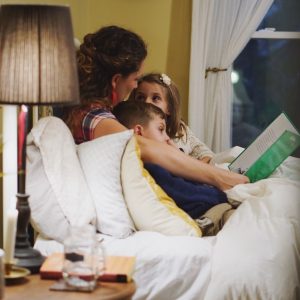 Tip #7: Make Reading More Interactive.
Reading is most effective when children understand what they're reading. Talk about what you're reading! Ask questions, look up new words together, and try to relate the story to your child's life.[5] Adult involvement is particularly beneficial to younger children developing early literacy skills.
Tip #8: Never Underestimate the Impact of a Bedtime Story!
Even older children enjoy being read to before bedtime. Having quiet reading time encourages snuggling, builds connections and allows for uninterrupted conversations with your children – all of which are important for developing literacy skills. While you may groan at reading the same book for the hundredth time, the routine and repetition are reassuring to your child and helps reinforce their learning over time.
Still not sure where to begin? If you haven't picked up a children's book in a while, check out these great lists of EPL staff recommendations to get you started.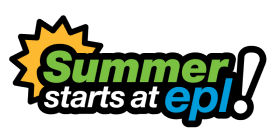 EPL makes reading fun with our annual summer reading program, Summer Starts at EPL. This year, kids track their reading minutes online and for every week that they participate, they get one entry into the grand prize draw. Prizes include a West Edmonton Mall prize package, a gift certificate for a Kiwi maker activity subscription and an Edmonton Eskimos prize package, complete with a custom jersey! Summer Starts at EPL also includes live events, a weekly Find the Mascot contest, a collaborative storytelling project, and constantly updated online content to keep kids busy.
---