OVERVIEW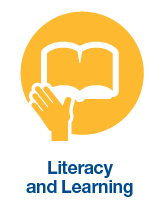 Edmonton is a city of makers, doers, thinkers, and learners. Edmonton Public Library is committed to lifelong learning and would like to invite you to share your skills, talents, and passions with your community with our new Community Expert Volunteer role.
As a Community Expert volunteer, you will design and host your own free, specialized community sessions/workshops at the library where you will share your talent and knowledge about a hobby or skill with other interested community members. Let's nurture, inspire, grow, and celebrate by sharing and learning together.
We're interested in fun, intellectually stimulating or provocative topics such as:.
Teaching Edmontonians about raising backyard chickens.
Helping budding musicians tune their guitars or market their albums.
Showing people how to change a bike tire in 5 easy steps.
Leading a watercolour basics class.
Starting people down the path of genealogy research.
Making mozzarella just like Nonna.
This is just the tip of the iceberg! Edmonton is full of talented professionals, DIY experts, and makers. Don't see your passion on this list? We'd still love to hear from you.
Please note: EPL has partnered with financial literacy organizations to deliver programming and we do not currently require community experts in this area at this time.
VOLUNTEER RESPONSIBILITIES
Design and plan a community session/program, or series of sessions, consulting with an EPL staff member to determine the scope, purpose and/or activities.
Deliver/host the approved session at the established date/time(s).
VOLUNTEER SKILLS/QUALIFICATIONS
Demonstrated specialized and advanced knowledge and experience in the subject area.
Related education and/or professional qualifications is preferred.
Experience with instruction is an asset.
Demonstrated enthusiasm for sharing their knowledge and skills.
Collaborative and creative problem solver.
Strong communication skills.
Must be 16 years of age or older.
Is your area of expertise in a technology?  Check out our TechXpert Volunteer Role
LENGTH OF COMMITMENT
Minimum one session/program, plus preparation time, including program development.
ORIENTATION/TRAINING
All EPL Volunteers complete an orientation to EPL.
VOLUNTEER BENEFITS
Build networks by participating in and helping to expand the interests of Edmontonians.
Share skills with other members of their communities in a unique venue, providing new avenues and opportunities for learning and development and new outlets for creative expression.
Gain references from a reputable organization.
Meet individuals with similar or shared interests, including customers, staff, and other volunteers.
APPLICATION
We are not currently accepting applications for this role.