Show Your Love for EPL in the community and drop by a branch to pick up your free EPL lawn sign and stickers.
You can also voice your support for EPL. When election candidates come to your door, ask them:
Do you use the Library?
What will you do to support the Library services and meet the needs of a growing city?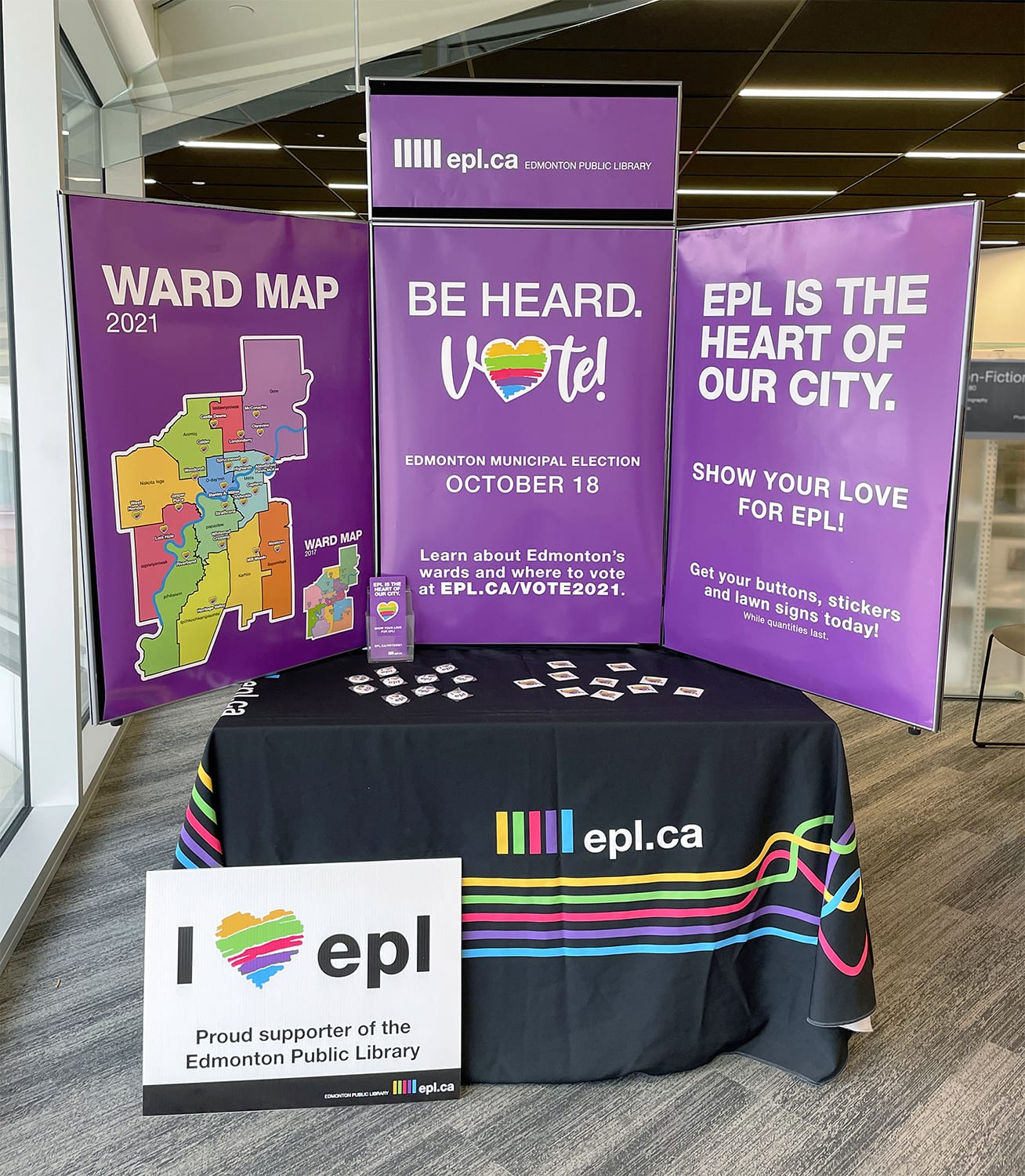 Help show your love for EPL by adding a Twibbon or Instagram stickers to your social media.
To add an "I heart EPL" Twibbon to your Twitter profile pic, simply visit our Twibbon page.
You can also EPL-ify your Instagram stories with our new gif stickers! Find them by searching for any of these keywords in the gif section:
Epldotca
Edmonton Public Library
yeg library