Welcome Baby and epl2go Literacy Vans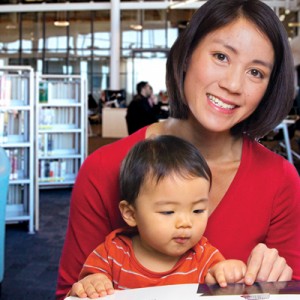 "Thank you for this great package [Welcome Baby kit]! We have read the book together and enjoy the CD with so many classic children's songs! What a great initiative to help families have a great start to literacy and bond through reading and singing!"
---
"The Association for Evergreen Youth fully supports the epl2go Literacy Vans, which are designed to bring library services to communities and people who may otherwise have lost touch with such an amazing resource. epl2Go Literacy Vans have brought a new dimension to the regular programming offered at the Youth Centre."
Alice Hobbins, The Association for Evergreen Youth, Executive Director  epl2go Literacy Van Customer
---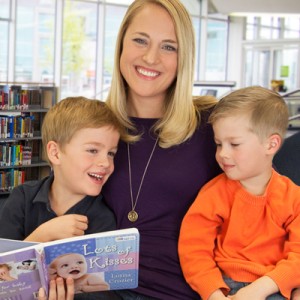 "We have taken every early literacy program EPL offers, and every week we visit our local branch to pick out books and movies. Today, my eldest son Dexter is among the top in his class for reading and my younger son loves reading every night too."
---
"My family benefited and grew from the opportunity the EPL Bookmobile provided in the 1940's and 1950's-  to learn and appreciate the power of the written word. We feel that the creation of the epl2go Literacy Vans will provide the important programming to youngsters and their families just as it did in our young lives."
Al & Fran Olson, epl2go Literacy Van Supporter
---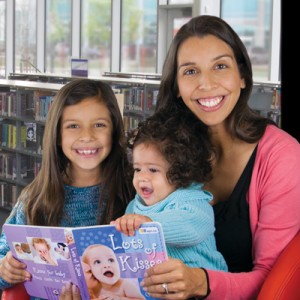 "The EPL's Welcome Baby kit teaches parents how beneficial it is to read to our children. The library gives us the opportunity to spend quality time with our children because the resources are so accessible. "
---
"It can be very overwhelming for a new mom & dad to care for a newborn... Usually we can only remember to respond to her basic needs... This program is a great reminder of a baby's other needs -  helps us build her social awareness, literacy skills & strengthen our bond. This package has encouraged us immensely to read & sing to her at an earlier age than we would have on our own."
Anonymous, EPL Welcome Baby Recipient
---