There are no opportunities at this time.
Overview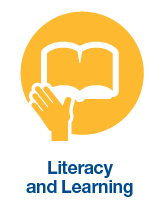 The Volunteer, Resume Prep and Job Applications Navigator, supports job seeking customers who would like assistance with resumes, cover letters and/or job applications.  With your specialized knowledge and experience, you will provide one-on-one support to job seeking customers trying to find work.
Location
The Workforce Development program will be piloting at our Calder and Sprucewood Branches, once a week from March 5 to April 30, 2018 from 6:30 p.m. to 8:30 p.m. 
Volunteer Responsibilities 
Help create (and/or type) resumes and cover letters, which may require English interpretation and translation.
Provide resume and cover letter feedback, proofreading, editing and formatting assistance.
Assist with job application processes (e.g. creating profiles to apply through on-line recruitment tools).
Qualifications
Required:
In-depth related experience (e.g. recruitment, career planning, supporting clients with resume writing and job applications, etc.).
Excellent communication skills.
Excellent interpersonal skills.
Fluent in both oral and written English.
Preferred:
Fluency in languages other than English.
Excellent typing skills.
Experience working with diverse populations, including, but not exclusive to newcomers and English Language Learner clients.
Time and Length of Commitment 
Once a week at either Calder or Sprucewood Branch for the duration of the pilot program.

Calder: Every Monday, from March 5 to April 30, 2018 (except for Monday, Apr. 2 for a branch closure), 6:30 p.m. to 8:30 p.m. 
Sprucewood: Every Wednesday, from March 7 to April 25, 2018, 6:30 p.m. to 8:30 p.m. 
Training
Must be able to attend training on Monday, Feb. 26: Mandatory volunteer training session from 6:30 p.m. to 8:30 p.m. at Calder Branch.
Benefits
Eligible for a reference letter after completing the volunteer term commitment.
Share your knowledge and expertise to provide support to job seeking Edmontonians.