OVERVIEW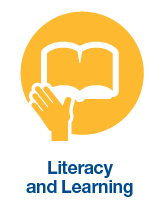 Do you have a passion for sharing knowledge and helping students succeed in school? EPL is looking for volunteers for our Homework Help for Teens program. We are seeking volunteers with expertise in Math at the junior high and high school levels.
VOLUNTEER RESPONSIBILITIES
Assist high school and junior high school students with subject-specific homework questions and test preparation specific to Math.
Work under the supervision of library staff and alongside other volunteers in a positive and collaborative work environment.
Provide students with encouragement and support.
QUALIFICATIONS
Required
In depth knowledge of junior high and high school Math.
Fluent in both oral and written English.
Excellent problem solving ability.
Excellent communication skills
 Preferred
Familiarity with the Alberta curriculum
Previous teaching/tutoring experience is preferred.
Experience working with teens.
LOCATIONS, TIME AND LENGTH OF COMMITMENT
Volunteers can choose between three locations offering this program:

Londonderry Branch, Tuesdays, 6:30 – 8:30, May 1 to June 19
Jasper Place Branch, Mondays, 6:30 – 8:30, April 30 to June 18

Volunteers can commit to as many or as few branches as desired
We ask that volunteers be able to commit to at least six out of eight weeks
TRAINING
Volunteers will participate in a mandatory training seminar that will include an overview of our volunteer software system, duties and responsibilities, and tutoring basics.
Volunteers can choose between one of two training dates: April 23 or 24, 6:30 – 8:30, at Whitemud Crossing Branch
BENEFITS
The volunteer will be eligible for a reference after completing their volunteer term.
This position will be providing invaluable support for junior high and high school students.
APPLICATION