Voice for the Voiceless: A Speaker Panel on Missing and Murdered Indigenous Women and Girls
The Edmonton Public Library (EPL) and the University of Alberta invite you to a moderated speaker panel on Missing and Murdered Indigenous Women and Girls (MMIWG). Panelists include: Melanie Omeniho, President of Women of the Métis Nation, Sara Howdle, Coordinator for the Indigenous Women and Youth Resilience Project at the University of Alberta, and Danielle Boudreau, activist and organizer of Edmonton's MMIWG March. Tanya Kappo, Edmonton lawyer and early organizer of the Idle No More movement will be the moderator. 
Tuesday, May 22 from 7 p.m. to 8:30 p.m.
Citadel Theatre, Zeidler Hall
Light refreshments will be served.
About the Moderator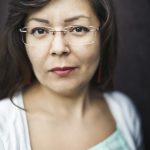 Tanya Kappo is from the Sturgeon Lake Cree Nation located in Treaty 8 territory. She is a graduate of the Faculty of Law at the University of Manitoba and was called to the Alberta Bar in 2014. Tanya has always been actively involved and engaged in issues and efforts for and by Indigenous people particularly around women, land rights, sovereignty and language. Tanya lives in Edmonton, Alberta, where she is a Senior Policy Advisor for the Treaty 8 First Nations of Alberta.  She is also a mother to three children, and the grandmother to one.
---
About the Panelists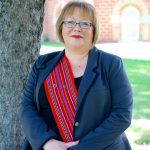 Melanie Omeniho has a long history of advocating for Métis women. Melanie has been working on issues affecting Métis women in Alberta and Canada since the early 1980's. She has raised awareness about the priorities and has been an advocate on issues such as violence against women, Métis women in the Justice system, child welfare, Métis families and Métis women's health. She received the Queen's Jubilee Medal and recognition for her work in education, Métis youth and advocating for families involved with Children Services.
First elected as National President of Les Femmes Michif Otipemisiwak – Women of the Métis Nation in October 2010, Ms. Omeniho was re-elected to a third term in May 2015.
---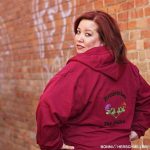 Danielle Boudreau has advocated and spoken on behalf of missing and murdered women for over 15 years. Coming from an experiential background she has endured a life of addiction, abuse and exploitation. In 2006, after 2 of her friends, who were deemed "high risk" were murdered, Danielle started to walk to memorialize women who were missing or murdered. 2 weeks after her first walk, her younger sister was murdered in her own home. This prompted Danielle to heal from her past, accept her present and work towards a future raising awareness on the issue of MMIWG by using her personal story "Healing from Exploitation...  "
---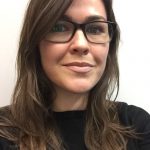 Sara Howdle,
 University of Alberta PhD Candidate, is a settler historian and the coordinator of Dr. Tracy Bear's Indigenous Women and Youth Resilience Project at the U of A's Faculty of Native Studies. The project centres community engagement to explore practices of resilience within Indigenous women, two-spirit, and trans communities. 
---