Set your child up for academic success!
EPL can help kindergarteners develop into active, lifelong learners and become top of the class! Kindergarten is a critical age as the early years of a child's life set the tone for their learning.
With their own library card, children can get FREE access to: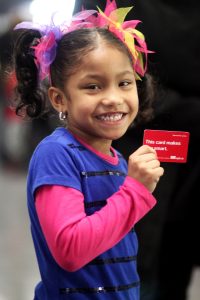 With a library card children can explore a wide variety of books and select their own to take home, encouraging their independence and a love of reading.
Looking for something to read with your Kindergarten-aged kid? Check out our recommended book lists.
Drop by an EPL branch to learn more.
Ready for Reading, Set for Learning, Go to the Library!