Take a step into this dreamscape and you'll be lost alongside the main character, Kane Montgomery, inside the pages of our next Big Library Read, Reverie by Ryan La Sala.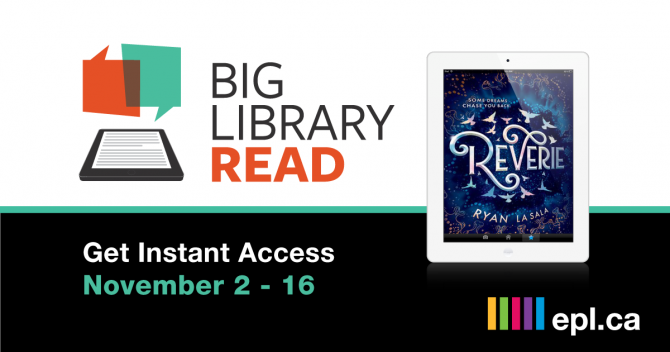 Step into a world where you aren't sure of anything. Alongside Kane, you will have to retrace the past to try and make sense of reality. Or what you think reality is, or is supposed to be?
The only facts that you can be certain of are that there are gaping holes in Kane's memory. He can't remember anything since his car accident a few weeks ago. And the world feels odd—reality itself seems different. The line between dreams, reality and imagination begin to bleed together when he and several classmates are dragged into unimaginable worlds that materialize out of nowhere—such as the gym warping into a subterranean temple.
He finds others like him that claim to be his friends. They help him piece together some of his past, but somehow there are still holes and more questions. You can't be sure of who is a friend or foe as they seem to be just as hard to unravel as the warped dreamscapes.
The only thing for certain is you won't want to put this book down as you try to unravel the mystery of who Kane truly is and how to escape a dream that can chase you back.
Join us for our next Big Library Read starting Monday, Nov. 2 and running until Monday, Nov. 16. You can checkout either the eBook or the eAudiobook version of Reverie by Ryan La Sala. No holds needed!
If you're interested in the title and want to share your favourite moments with other readers, join us on Thursday, Nov. 12 at 7 p.m. for our Digital Book Club Meet-up to discuss Reverie. Make sure to register as spots are limited.
Want more?
Can't escape from the dream (or is it reality again) of Reverie and want more titles like it. Check out our list of similar titles to read!