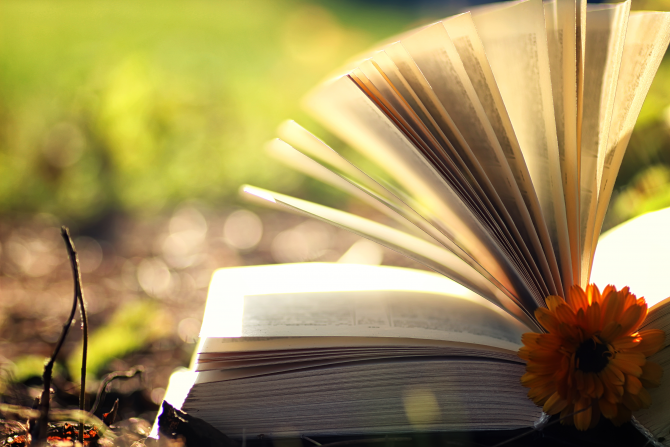 Edmontonians borrow 11.8 million items from the Edmonton Public Library every year—that's a lot of books (and movies and music and games)!
But what are the city's residents actually reading?
From buzzy new titles to perennially popular picks, we've taken a look at some of the fiction and non-fiction books with the most library holds from April to June 2019 and made suggestions for what to read while you wait for your turn.
Browse these titles now for FREE with your library card. Don't have one? Sign up for free online.
Top Fiction Holds
The unconventional bond between the popular Connell Waldron and the lonely Marianne Sheridan is tested when they are both accepted into Trinity College. Normal People is a character-driven novel about two young adults whose lives remain intertwined despite the hardships they encounter.
What to Read Instead: One Day by David Nicholls
On the same day each year, readers get a glimpse into the unlikely relationship between the rich Dexter Mayhew and working-class Emma Morley, starting with the first day after their university graduation.
One Day is available as a book, eBook, audiobook CD and downloadable audiobook. The film adaptation is also available as a DVD.

Kya Clark is the "Marsh Girl." Abandoned at age ten and surviving on her own in the marshes of North Carolina, she is suspected of murder by the locals of Barkley Cove when a man is found dead.
Another coming-of-age story, this plot also begins with a mysterious death. Fourteen-year-old June Elbus' life is changed when she meets a strange man at her uncle's funeral.
Tell the Wolves I'm Home is available as a book, eBook and downloadable audiobook.

This WWII historical fiction novel follows bomber pilot Nina Markova as she joins forces with a Nazi hunter and British war correspondent to find the elusive Nazi murderer known simply as the Huntress.
What to Read Instead: Leaving Berlin by Joseph Kanon
Alex Meier, a young Jewish writer living in America, agrees to return to post-WWII Berlin to act as an agent for the CIA to avoid deportation and the loss of his family. But how far will he go to survive in Soviet-occupied East Berlin when he finds himself a wanted man after a mission goes fatally wrong?
Leaving Berlin is available as a book, eBook and audiobook CD.

Top Non-Fiction Holds
1. Top Hold: Becoming by Michelle Obama
An intimate memoir by Michelle Obama, Becoming chronicles the remarkable life of the former First Lady from her childhood in Chicago to her role as an advocate in the White House for women and girls around the world.
What to Read Instead: Courage is Contagious. Forward by Lena Dunham
A collection of contributions from award-winning writers and celebrities that highlights the cultural impact of the former First Lady. Its diversity of voices lets readers glimpse the many facets of Michelle Obama.
Courage is Contagious: And Other Reasons to Be Grateful for Michelle Obama is available as an eBook and downloadable audiobook.

Westover recounts her experiences growing up with her survivalist, Mormon family in Idaho. Lacking a formal education, she nevertheless resolves to teach herself, so she can be accepted into Cambridge.
Now a psychotherapist living in Paris, Julien's memoir describes her experience being raised by fanatical parents who kept her in isolation and inflicted on her traumatic drills meant to "eliminate weakness." Read this harrowing memoir to discover how she maintained a secret inner life long enough to escape.
The Only Girl in the World is available as a book, eBook, audiobook CD and downloadable audiobook.

Written by Auschwitz survivor, Max Eisen, this autobiography recounts his life as a young man taken from rural Hungary to Auschwitz-Birkenau, the infamous "death march" of 1945 and the aftermath of liberation.
What to Read Instead: The Stone Crusher by Jeremy Dronfield
This biography tells the story of a Jewish upholsterer from Vienna, Gustav Kleinmann, and his teenage son, Fritz, from 1939 to 1945. Sent to help build a new concentration camp in Buchenwald, Germany, and then transferred to Auschwitz, the two kept each other alive through the strength of their father-son bond.
The Stone Crusher: The True Story of a Father and Son's Fight for Survival in Auschwitz is available as a book and eBook.

---
Looking for something different? We've got plenty of bestsellers (and other titles) to choose from. Looking for something specific? Try out NoveList. You can search topics and themes, find writers similar to an author you like or get read-alikes for specific titles.