Anyone familiar with the "Reduce, Reuse, Recycle" mantra is aware that we each have a role to play in reducing our collective environmental footprint. News stories about a sea turtle with a straw stuck up its nostril and a whale dying with a 100 kg ball of plastic trash in its belly are disheartening reminders that our plastic consumption continues to have devastating impacts on our environment, particularly our oceans. The viability of plastics recycling has also been called into question. While this can seem like an overwhelming challenge to tackle, a global non-profit movement called Plastic Free July aims to empower folks in making a series of small accessible changes. If you're interested in making the most of your summer with the least amount of plastic possible, read on for some ideas!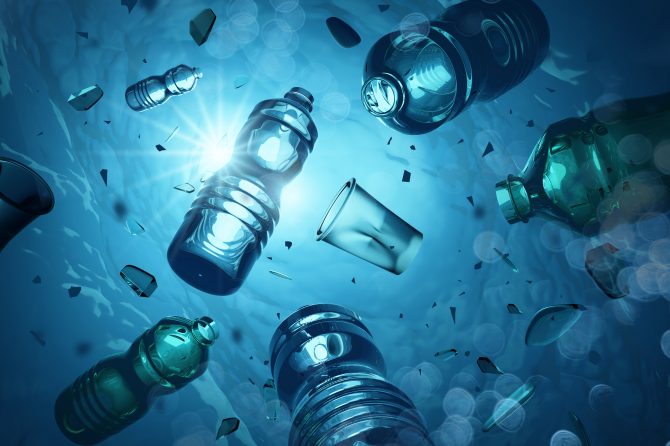 As a place to start, Plastic Free July suggests looking at the top offenders of single-use plastics in your life. For many people, this means plastic grocery and produce bags. There are many reusable options you can purchase, but why not try your hand at sewing one of your own? There are dozens of incredible sewing tutorials on CreativeBug, including this fun Market Tote Bag class.
In our household, plastic snack wrappers proliferate. Granola bars, gummies, string cheese — if it comes wrapped in unrecyclable plastic, my kids are all over it. While I certainly wouldn't test my skills in a bake off, I am definitely feeling inspired to try recipes from these eBooks:
If these titles aren't *ahem* appetizing, check out our extensive snack-specific cookbook collection.
Another common culprit in our home are the clear plastic clamshell containers that many berries and other fruits come packaged in. As a way to mitigate this, an obvious solution is try your hand at growing your own! If you don't have space for a full garden, there are many community garden plots in the city, or try container gardening. If you're feeling adventurous, you could try your hand at foraging. The Sagow Pimachiwin guidebook created by the Mikisew Cree Nation is a great place to start.
While Plastic Free July is a good way to begin your waste reduction journey, there are many ways to reduce your environmental impact that go beyond plastic. If you're interested in learning more about the zero waste movement, check out these titles. Social media can also be a fantastic motivator. I get daily inspiration from the following lovely and informative Instagram accounts:
And finally, check out these helpful local resources: