Written by Nancy Sheng
Jerry Seinfeld, that questionable observer of human relationships, once said that "There's no such thing as fun for the whole family." It seems rather obvious that the esteemed Mr. Seinfeld has never been a part of an Albertan family looking for something to do on Family Day. Because, the happy news is, Edmonton has plenty of activities for families on Family Day. Activities that, as they say on the back of children's toy packaging, delight from ages 1 to 100.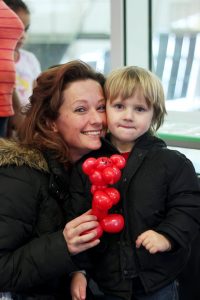 May we at the Edmonton Public Library make a humble suggestion? We think you should spend a fun Family Day at the library. Any library – pick one, we've got 21 of them. From Clareview in the north to Meadows in the south, all of our branches are opening their doors from 1:00 p.m. to 5:00 p.m. on Family Day to offer free programs and activities.
The great part is, they're free! And they support family literacy and learning! The best part of all is, they're indoors! Because let's be honest, why slog through snow and "the great outdoors" if you don't have to.
Let's go back to that second point, family literacy and learning. Every teacher will tell you, learning doesn't stop at school – children take their cues from their parents, and if parents can encourage skills like reading, collaboration, creativity, and problem-solving, all of that goes to build a solid foundation for future growth[1]. Which is a very academic way of saying: families should learn and play together, and we promise, it's fun too.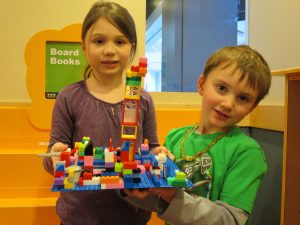 Below are just some of the fun activities you can do for free at EPL on Family Day:
Robots and coding
Interactive storytelling
Cree dance troupes
Musicians! Some of them with ukuleles!
Puppeteers
Lego extravaganzas
We have activities for the entire family, check out what else is happening on Family Day near you. Hope to see you on February 20!
[1] For more research on family literacy, check out the Centre for Family Literacy's page at http://www.famlit.ca/resources/research.shtml