Now that the dust has settled on the first few weeks of summer, you may be running out of ideas for what to do with your kids to keep them busy. Have no fear—EPL is here! We asked our staff for their ideas and compiled a list of fun activities for kids, no matter their interests.
Bonus? These activities are not only super fun, but also great ways to keep kids busy and engaged (translation: not in front of the TV every day!) in summer. Kids lose skills when they're not in school, so it's important we keep them learning…even if they don't realize it.
For the kid who loves nature
Grab your picnic basket, your favourite people and a ball and spend an afternoon in Hawrelak Park. You can even rent paddle boats to cruise around the lake.
Head to one of the provincial parks near Edmonton for a day hike. Wabamun Lake, Pigeon Lake, Cooking Lake and Miquelon Lake are all within an hour's drive.
Check out kids titles about nature
---
For the kid who loves food
Check out kids titles about food
---
For the kid who loves music and the arts
Check out kids titles about music and the arts
---
For the kid who loves to play outdoors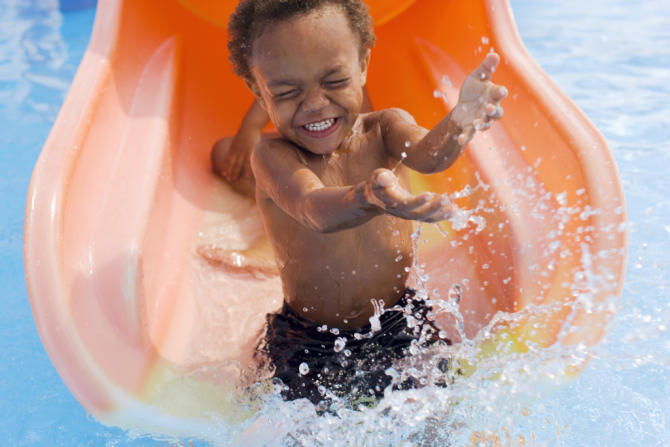 Get active at your local neighbourhood green shack and/or Pop Up Play program and enjoy games, activities, sports and more from Friday, July 2 until Thursday, Aug. 22.
Our very own epl2go Literacy Vans are popping up in parks and green spaces all over the city. We bring fun-filled, themed programs for kids so find out where we'll be next.
Check out one of the city's outdoor pools and/or spray parks. Even in gloomy weather, they're a fun place to hang out with family and friends.
Check out kids titles about playing outdoors
---
For the kid who loves all of the above

Take part in EPL's Summer Starts program, of course! We have a summer reading challenge, free classes and events, and weekly contests to find a rock named Dwayne. Did we mention the awesome prizes?
And because grown-ups deserve a little fun too, join Summer Reads '19, our summer reading club for adults. Track the time you spend with your nose in a book and complete fun activities for the chance to win cool prizes. Got teens in your life? They're invited too!
---
With something exciting happening every day at all 21 EPL locations, how could you not come to the Library? Summer starts at EPL!