Just because we aren't able to physically go out and enjoy the local Edmonton arts and events scene, doesn't mean they aren't still happening. To keep you and your family entertained while you're at home, we've compiled eight (plus) digital events happening between May 4 and 10, 2020.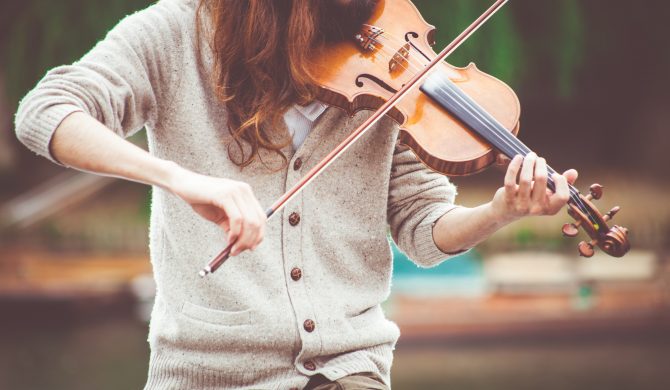 1. Let the Music Flow
Edmonton musicians are in the spotlight this week showcasing a wide range of musical styles and genres. The Edmonton Symphony Orchestra (ESO) will be streaming performances as part of their Live at the Winspear: From Stage to Screen initiative. You can view all past and future events through their website and Facebook page.
First up this week, a new performance by Concertmaster Robert Uchida will live stream on Friday, May 8 at 9 a.m. Robert's full series of performances for solo violin are available through their website and Facebook page.
If you're looking for a classical music concert to celebrate Mother's day, ESO violinist Tatiana Warszynski and classical pianist Mikolaj Warszynski will be performing live on Sunday, May 10 at 9 a.m.
Capital City Records artist, Bacbruce will be sharing a live performance on Thursday, May 7. Keep an eye on their website for more details.
Local band, The Royal Foundry, will also be performing Thursday, May 7 at 6 p.m. as part of the National Arts Council's #CanadaPerforms initiative. Check out their website for links to the live stream.
2. DisDance It Up
Looking for a reason to stand up and get your groove on? Check out the United Way Make Your Mark Social DisDance on Wednesday, May 6 at 11 a.m. Learn about their TikTok Challenge and post your video using the hashtag #CelebrateYEGstudents. And while you're at it, take a look at Sarah Chan's TikTok account to see her, Mayor Don Iveson, and their family working on their dance moves.
3. Unblock that Writer's Block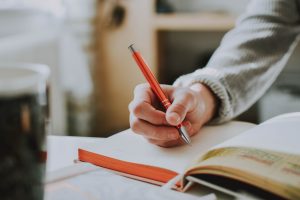 For those interested in brushing up on their literary skills during isolation, Edmonton Poet Laureate Nisha Patel is running an online writing workshop Thursday, May 7 at 6:30 p.m. as part of the Mile Zero Dance April Residency: Free and Easy Wandering. For information on how to register, visit their Facebook page.
The Writers' Guild of Alberta will be hosting another Virtual Readings with the Finalists on Monday, May 4 at 7:30 p.m. This time with the nominees for the R. Ross Annett Award for Children's Books, featuring Natasha Deen, Sue Farrell Holler and Danielle L. Jensen. 
And if you just need a little nudge to get the words flowing, Natasha Deen and the Edmowrimo's have issued a writing challenge for the month of May. Write 250 words a day and share how you're doing using hashtag #daily250yeg on Twitter. It's never too late to start!
4. Enjoy a Trip to the Theatre (at Home)
There is so much great theatre online nowadays! I'm happy to report that the Citadel Theatre's Stuck in the House Series I mentioned a few weeks ago is continuing until the end of May. Every day, they'll be hosting performances with local artists through their Facebook page.
5. Bake with the Professionals
Have you taken up baking this past month or are you interested in trying? Local business Get Cooking is offering a free scone making class on Wednesday, May 6 at 3 p.m. Don't miss out on this tasty treat!
6. Get Your Garden Gloves Ready!
The weather is warming up (finally!) and it's time to get back in the garden. Join the Ritchie Community League as they host the virtual presentation, Backyard Plants and Biodiversity on Monday, May 4 at 7 p.m. as part of the Keep Ritchie Green: Yard Series with Urban Nature Initiative. Make sure to register for the Zoom presentation.
7. Support Local Makers

The Royal Bison, one of the highlights of the Edmonton craft market scene, is moving online! Starting on Friday, May 8 at 5 p.m. and running until Sunday, May 10, you can shop local artisans and makers from the comfort of your own home.
8. Connect Virtually
The Pride Centre of Edmonton has started a Virtual Coffee & Chat for 2SLGBTQ+ Older Adults and Elders. If you're interested, they will be meeting every Friday at 5 p.m. Please reach out to JD Murray, the Seniors Outreach Coordinator, for the Zoom meeting details, and don't forget to check out their website for general information on events and resources.
EPL from Home: The Best You May Have Missed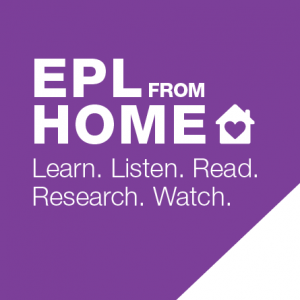 As always, we have a few EPL from Home events to help you get through the week.