Just because we aren't able to physically go out and enjoy the local Edmonton arts and events scene, doesn't mean they aren't still happening. To keep you and your family entertained while you're at home, we've compiled 7 (plus) digital events happening between Monday, Aug. 31 and Sunday, Sept. 13, 2020.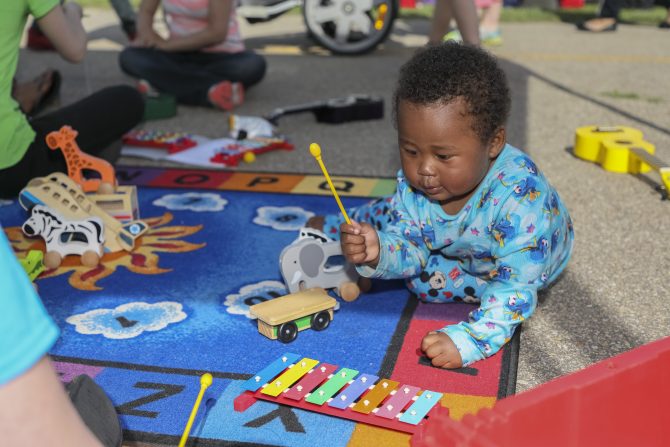 1. Keep the Music Alive
Interested in picking up a new skill this fall? Then join the St. Albert Cultivates the Arts Society for their Ukulele 101 class on Saturday, Sept. 12 at 2 p.m. This online workshop is geared for ages 10 and up and will provide you with the basic skills you need to start strumming out a song on you own. Spots are limited, so register online soon.
If you're more interested in listening to music than playing it, don't forget about the Summer Saturday Music Series hosted by Quarters Arts that happens every Saturday through to Saturday, Sept. 19 from 10 a.m. to 3 p.m. Join them in person outside of their new facility, CO*LAB or watch online through Twitch.
2. Family Fun Time
If you like all this talk of music, but are hoping for something more family friendly, check out the Pre-School Sing-a-long, Dance-a-long hosted by the Visionary Centre for the Performing Arts and St. Albert Cultivates the Arts on Saturday, Sept. 5 at 10 a.m. This online program aimed at children ages 2-6 and their families will encourage everyone to sing, dance and explore different instruments. Register online for this morning of musical fun!
After a busy day of playing, singing and having fun, join the Norwood Child and Family Resource Centre on Monday, Aug. 31 at 7:30 p.m. for a Bedtime Story. Contact Jolanta from Norwood to find out how to enroll in this Facebook Live event.
3. Storytime for Everyone
Storytime isn't just for children. The Writers' Guild of Alberta (WGA) continues their Online Reading Series in September with two local authors. Join Dolly Dennis as she reads from her latest novel, The Complex Arms on Thursday, Sept. 3 at 7 p.m., with a Q&A to follow hosted by fellow Edmonton novelist, and previous Capital City Press Featured Writer, Jennifer Quist. Also on Thursday, Sept. 10 at 7 p.m. Edmonton author Alexis Kienlen will go live with a reading from her new novel, Mad Cow. You can catch both of these live on the WGA's YouTube channel and catch up on all the previous sessions from this series.
4. Explore Acting
St. Albert Cultivates the Arts Society is hosting a special Musical Theatre Workshop on Sunday, Sept. 13 at 2 p.m. with international actor and instructor Ruth Alexander. This workshop is for anyone interested in exploring acting and musical theatre, no previous experience required. Register online for your spot in what is sure to be a fascinating class.
5. Salsa the Night Away
ETOWN SALSA dance company is hosting a free virtual open house on Monday, Aug. 31 at 6 p.m. Explore salsa, merengue, bachata and cumbia classes with this local dance company. Tickets are available through their Facebook page and there are limited spots available to visit them in person.
6. Puffpuff Delight
If the thought of salsa is making you hungry, then join the St. Albert Cultivates the Arts Society for Making Puffpuff with Germaine on Sunday, Sept. 13 at 4 p.m. Learn how to make this popular African snack from flour with Germaine from the Africans and African Descendants Friendship Club of St. Albert. Register today to join in on this tasty class.
7. The Spaces Between
On Tuesday, Sept. 1 at 7 p.m., the Alberta Craft Council and Suspended Studio will be hosting contemporary glass artist, Leah Kudel, for an artist talk and discussion about The Spaces Between, "an exhibition about the absent spaces that surround us in life". Tickets are available by donation and you can register online for this event.
EPL from Home: The Best You May Have Missed
It's a busy couple of weeks at the Library as we continue to offer online classes, events and services through EPL from Home. Here are just a few things to check in the coming weeks: