Just because we aren't able to physically go out and enjoy the local Edmonton arts and events scene, doesn't mean they aren't still happening. To keep you and your family entertained while you're at home, we've compiled 6 (plus) digital events happening between Monday, Aug. 17 and Sunday, Aug. 30, 2020.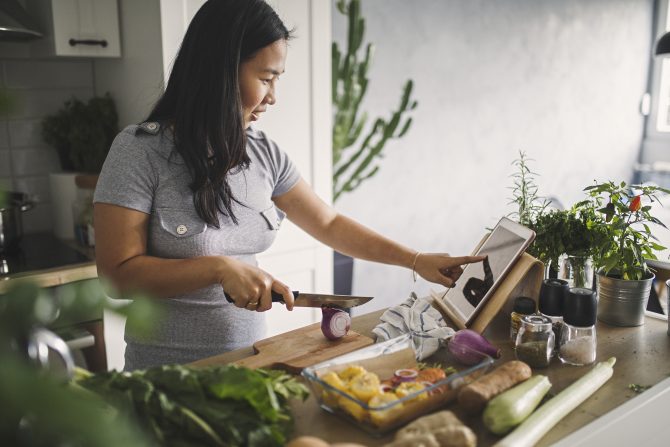 1. The Fringe that Never Was
The Fringe that Never Was continues online this week with a series of shows and events that are sure to delight:
Join Indigenous and PoC artists and storytellers for Irreconcilable Spaces of Cultural Identity: An IBPoC Fringe Artist Conversation live on FringeTV on Tuesday, Aug. 18 at 6 p.m.
If you're looking for classic Fringe theatre adapted to this new normal, check out the No Show series. On Tuesday, Aug. 18 at 7:30 p.m, watch Rocko and Nakota: Tales from the Land by Josh Languedoc, a show that "explores the interplay between stories of the present against the long-forgotten stories of the past". On Wednesday, Aug. 19 at 7 p.m., tune in for The Unrepentant Necrophile by The Coldharts, a "punk rock musical inspired by true events".
Are you missing the wonder and excitement of the various street performers that are always at the Fringe? Then, check out the Friday Night Fire Show on Friday, Aug. 21 at 7 p.m. This show will feature local, national and international street performers who are sure to dazzle, amaze and help round out your Fringe that Never Was experience.
2. Join the Old Masters
Interested in learning about art and the Old Masters? Then get your ticket for #AGAlive on Tuesday, Aug. 18 at 12 p.m. This ten minute Facebook Live session will introduce you to Rembrandt van Rijn's "Head of an Old Man in a Cap". If this has piqued your interest, you can explore other works of this great artist through the Art Gallery of Alberta's Rembrandt Emerges videos.
3. Seniors' Centre Without Walls
The Seniors' Centre Without Walls hosts daily dial-in events for older adults aged 55+. Check out their full August program guide for all of their offerings, including Coffee Chats every Wednesday at 1 p.m. and an Armchair Travel event on Tuesday, Aug. 25 at 3 p.m. Information on how to dial-in for these events is available through the program guide or you can phone the Edmonton Southside Primary Care Network at 780.395.2626 to register for specific programs.
4. Community Connections
During this time of physical distancing and isolation, connecting with our neighbours is more important than ever. Join Abundant Community Edmonton (ACE) for the Creating a Neighbourly Vibe workshop on Tuesday, Aug. 25 at 6:30 p.m. This workshop will introduce you to ACE, help you become a leader in building a safe and connected community, and help you get to know your neighbours better. Tickets are free and available through Eventbrite.
5. QueerOUT
The Pride Centre of Edmonton is continuing to hold their weekly QueerOUT meetings every Wednesday via Discord. These meet-ups for queer and trans youth run every Wednesday. They have two different meet-ups one for 13-17 year olds from 5 p.m. to 6 p.m. and another for 18-24 year olds from 6 p.m. to 7 p.m.. Check out the Pride Centre's Facebook page for details on how to connect or email youth2@pridecentreofedmonton.ca for help on getting set up.
6. Jump Start Job Junting
Looking to hone your job search skills or learn the dos and don'ts for an interview? BGS Enterprises is offering multiple classes online every day covering all aspects of the job search and career help. Over these next few weeks classes include Resume & Cover Letters on Monday, Aug. 17, Interview Techniques on Thursday, Aug. 20, Transferable Skills: Leveraging Your Assets on Friday, Aug. 21 and a two-day Career Planning workshop on Wednesday, Aug. 26 and Thursday, Aug. 27. Check out their website for a full listing of all classes.
EPL from Home: The Best You May Have Missed
There's something for everyone over the next couple of weeks through EPL from Home: