2017 Alberta Readers' Choice Award Submissions Now Open!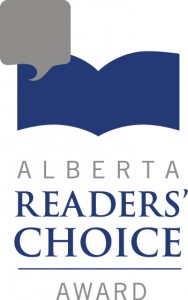 Sponsored by the Edmonton Public Library, the Edmonton Public Library Alberta Readers' Choice Award is awarded annually for the best fiction or narrative non-fiction book written by an Alberta author. The prize is valued at $10,000 with the prize going to the winning author.
To qualify for the 2017 award please see the submission guides and submission form below for details on how you can enter. The deadline to submit your book is Saturday, December 31, 2016.
2017 Submission Guidelines
2017 Submission Form
For general questions, please contact:
Diego Ibarra
Alberta Readers' Choice Award
780.496.7008
dibarra@epl.ca
For all media enquiries, please contact:
Heather McIntyre
Marketing Communications Specialist
780.496.7055
hmcintyre@epl.ca