A Journey Towards Reconciliation: A Documentary Film Screening & Reception
December 15, 2016 marked the one year anniversary of the TRC's final event where the Prime Minister reiterated the Government of Canada's commitment to work in partnership with Indigenous communities, the provinces, territories and other vital partners, to fully implement recommendations of the Truth and Reconciliation Commission, starting with the implementation of the United Nations Declaration on the Rights of Indigenous Peoples.EPL, in partnership with the University of Alberta, presented the documentary film Journey Towards Reconciliation. Screening and reception took place with Film Producer Jodi Stonehouse. Journey Towards Reconciliation is a deeply moving, honest documentary, which gives an intimate look into the hearts and minds of a group of Indigenous youth. 
---
Unforgotten: A Documentary Film Screening & Reception
On November 15, EPL celebrated Métis Week in partnership with the Métis Nation of Alberta.  It was an evening of film, conversation and refreshments, as we screened the documentary film, Unforgotten. A film co-directed by Carlito Ghioni and Beth Wishart MacKenzie.
Unforgotten (2015 redux/57 min) is a heart-warming tale of an elderly cowboy and his wife, Roy and Marjorie Scott, who share a passion for resurrecting the abandoned and forgotten, be it animals, people, or traditions of the past.  Roy became a wheelwright in his winter years and specializes in building the Red River cart once used by the Métis to transport goods across the West. In building these carts, Roy and Marjorie participate in the celebration and preservation of Métis culture and history in Alberta.
---
FrontRunners: A Film Screening & Discussion
On November 12, Edmontonians joined in for the film screening and discussion of FrontRunners. A true story about discrimination against 10 First Nations boys who served as torch runners during the 1967 Pan Am Games in Winnipeg. The film covers residential schools, athletics and reconciliation. The event has now served as a catalyst for reconciliation and is cited in the Truth and Reconciliation Report. Discussion followed with Screen Writer Laura Robinson and Elder Bill Chippeway.
---
Honouring Our Ancestors
On October 25, Richard Van Camp and Marilyn Buffalo honoured indigenous ancestors and discussed their contributions at the personal and national level.  Biographies of guest speakers.
Author Richard Van Camp has been interviewing elders for the past 25 years and will share what he has learned from his elders. Richard will share some of his most hilarious and illuminating moments and teachings that have helped guide his life as a son, father, husband and author.
Marilyn Buffalo's great-grandfather Henry Louis Norwest was a World War One sniper. He is buried in France. In his honour remembrance, Marilyn researched family history and organized memorial feasts and family reunions for many years while her grandmother Harriet Buffalo was alive. Marilyn has also participated in 2009 documentary Not Forgotten, Soldiers of Empire.
---
The Blanket Exercise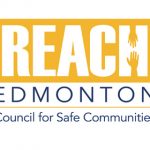 On October 13, the Blanket Exercise was conducted in Mill Woods Branch with people of different ages and from various backgrounds.The Blanket Exercise is a successful teaching tool that uses participatory popular education methodology to raise awareness and understanding of the history of the relationship between Indigenous and non-Indigenous peoples in Canada.This activity was offered through REACH Edmonton and facilitated by Michelle Nieviadomy.
---
Indigenous Erotica:  The Pursuit of Reimagining Indigenous Bodies, Sexuality and Gender
On September 29, Tracy Bear, Instructor of the Faculty of Native Studies at University of Alberta, explored how visual and written works of the Indigenous erotic can act as decolonizing and reconciling mechanisms. Using images of Indigenous erotic art, Tracy demonstrated how Indigenous artists are seeking to redefine and reimagine Indigenous bodies, gender and sexuality.
---
Bullying and Resistance: Stories from the Heart
In honour of Orange Shirt Day (September 30), EPL hosted multiple interactive, multimedia presentations and storytelling sessions by award-winning author of Fatty Legs and A Stranger at Home, Christy Jordan-Fenton and her mother-in-law and collaborator, Inuvialuit artist, storyteller and residential school survivor, Margaret Pokiak-Fenton.
It offered children and adults a unique opportunity to learn about Inuvialuit culture, the experience and impacts of Canada's Residential School System and bullying and resilience through stories coloured by Margaret's tales of her own life and experience.
Say Your Name: Reclaiming Identity After Residential School
In honour of Orange Shirt Day, EPL also hosted  a workshop with Christy Jordan-Fenton and  Margaret Pokiak-Fenton for adults that explored topics such as Inuvialuit culture, the continuing impacts of Canada's Residential School System, bullying and resilience, avenues of truth and reconciliation, related resources and teaching tools.
---
Forging Reconciliation Stories: Literature and Indigenous Peoples
on June 11 at Stanley A. Milner Theatre, Dr. Patti LaBoucane-Benson and  Sarah MacLachlan explored the opportunity for a common ground between writers, publishers and Indigenous Peoples to be leaders in reconciliation.
Patti LaBoucane-Benson is Native Counselling Services of Alberta Director and has a PhD in Human Ecology, focusing on Indigenous Family and Community Resilience. Author of the novel The Outside Circle published by House of Anansi Press and award recipient of The Pierre Elliot Trudeau Scholarship and the Social Sciences and Humanities Research Council Doctoral Fellowship. The Outside Circle was on the Globe and Mail's Top Ten Canadian books in May 2015.
LaBoucane-Benson is also a mentor and lecturer for the Peter Lougheed Leadership College, a lecturer for the University of Alberta Executive Education, and provides Historic Trauma-Informed Service delivery training for Legal Aid Alberta, The Edmonton Police Service and REACH Edmonton.
Sarah MacLachlan is a publisher and President of House of Anansi Press and Groundwood Books with 30 years of experience in working in the publishing industry.

---
Reconciliation Through Indigenous Thought
On May 25, Gerald Auger and Leonard Cardinal discussed approaching reconciliation through indigenous thought at Clareview Branch.
Gerald has been learning and practicing traditional knowledge and ceremonies for 20 years.  He is a product of Canada's residential School system for Indigenous children. He has worked with troubled youth, families and communities.  He draws from his personal experiences of abuse as a child and youth to help guide and lead others.  He shares his personal growth through the Cree culture, language and ceremonies.
Leonard was born in Athabasca, Alberta and is fluent in both Cree and English.  He was raised in the wilderness on a trap-line with his parents and eleven siblings, in a place called Amadou, Alberta.  Leonard is an astute student and teacher of the woodland Cree customs.
---
Treaty 6 Land: Personal Experiences
On April 28,  Mavis Moberley from Creating Hope Society and Roger Epp from University of Alberta, shared their personal and unique experiences about reconciliation on the prairies of Treaty 6 Land.
Mavis Moberly discussed the stories of Indigenous people served by the child welfare systems of the 1960s and 1970s.  She explored and identified connections between world views and beliefs of service providers that contributed to the ongoing oppression of Indigenous children.  She also promoted reconciliation, healing and planning for the future of Indigenous childcare.
Roger Epp, professor of political science at the University of Alberta and author of We Are All Treaty People: Prairie Essays, discussed what it means to live in the region with a sense of memory and obligation. He discussed his thoughts about what he calls the "settler problem," about the mythologies that substitute for an honest history, and about the imperative of reconciliation at a local level - not primarily as the work of national governments.
---
In This Together
On March 30, EPL and Reconciliation in Solidarity Edmonton (RISE) launched the book In This Together: Fifteen Stories of Truth and Reconciliation as part of the Exploring Reconciliation series. In This Together is a collection of essays by Indigenous and non-Indigenous contributors from across Canada grappling with the harsh reality of colonization in Canada.
Speakers Miranda Jimmy, Co-founder of RISE and editor Danielle Metcalfe-Chenail, had an insightful conversation about reconciliation featuring local contributors:  Steven Cooper, Carissa Halton and Rhonda Kronyk.